Sure there is a lot of value in playing on the smaller daily fantasy sports websites but many of us want to throw caution and value to the wind and take our shot at both fame and fortune going for that big DFS payday.  While there are plenty of ways to squeeze out small wins in daily fantasy sports a lot of us want to shoot for the life changing money that only the big name sites, with huge GPP tournaments offer.   Payouts of such gigantic and awe inspiring proportions come along only on a select few sites who have the industry's respect, investment backing and big scale marketing campaigns to attract such enormous player pools and tournament prizes.  You may have heard some of this names in passing while talking with family and friends or watching our favorite sports but many of us do not actually realize how much money is at stake on a daily and weekly basis within the daily fantasy sports communities.  Now making millionaires consistently on a weekly basis the rewards have never been so grand in an industry that is only just scratching the surface of its potential.  If you are as amazed and intrigued as we are about how big the daily fantasy sports payouts have become then it will be worth your while to sign up to the below daily fantasy sports websites through our sign up links to get a nice deposit bonus that should be of great help shooting for these insane top prizes in DFS.
#1 Biggest Prize Pools and Contest Payouts In Daily Fantasy Sports – DraftKings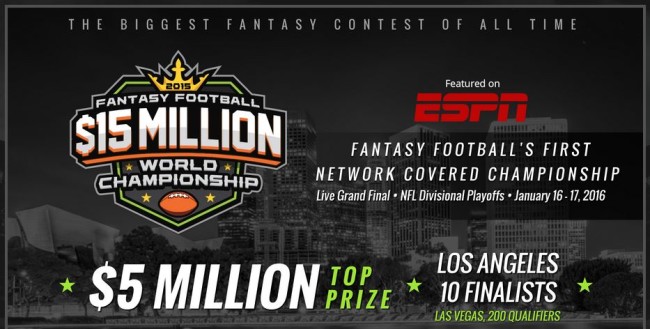 With more than $1 Billion dollars guaranteed to be paid in 2015 DraftKings is the king of the hill when it comes to large daily fantasy sports prizes.  Virtually crowing a Millionaire weekly through its Millionaire tournament series promotions DraftKings is changing many sports fans lives on a regular basis.  Covering almost every major sport including Football, Baseball, Basketball, Hockey, Golf, NASCAR, Soccer, MMA, and eSports there is something for every type of sports fan on the worlds largest daily fantasy sports site.  The current DraftKings big tournament headliner is the $15,000,000 2015/2016 NFL Football championship.  A qualifying tournament with $5 million dollars set aside for first place along with ESPN coverage of the event this is truly the pinnacle of all of daily fantasy sports not only in terms of money won but prestige and respect as well.  If you are looking for the biggest paydays in daily fantasy sports look no further then signing for an account at DraftKings.
---
#2 Biggest Prize Pools and Contest Payouts In Daily Fantasy Sports – FanDuel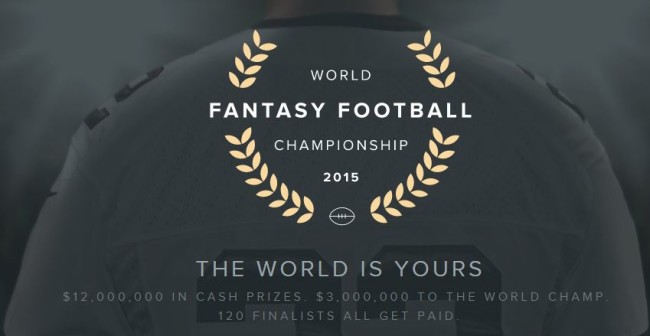 Holding estimates for payouts in the $2 Billion dollar range in real cash prizes this year FanDuel is a very close second to top daily fantasy sports website DraftKings.  Offering sports such as Football, Baseball, Basketball, Hockey, and eSports FanDuel competes at a very close second for the top DFS spot in the industry.  Also featuring a 1 million dollar first place weekly prize DFS NFL tournament FanDuel is another industry veteran that daily fantasy sports fans have grown to know and love.  A bit more streamlined and less complex FanDuel is great option for the more casual fan looking for a simple and familiar game interface that does not require lengthy lineup building or decision making processes.  Close to neck and neck in terms of tournaments sizes and prize pools to DraftKings, FanDuel is a perfect alternative option for those going for the DFS glory.  FanDuel's biggest tournament this year is the $12,000,000 2015 / 2016 NFL Football daily fantasy sports championship and features a $3 million first place purse.  If you are searching for a less time consuming daily fantasy sports option that still boasts life altering amounts of money in there biggest tournaments offered then signing up for our FanDuel deposit bonus through our link may just be the beginning of your roads to riches.

---
#3 Biggest Prize Pools and Contest Payouts In Daily Fantasy Sports – Vulcun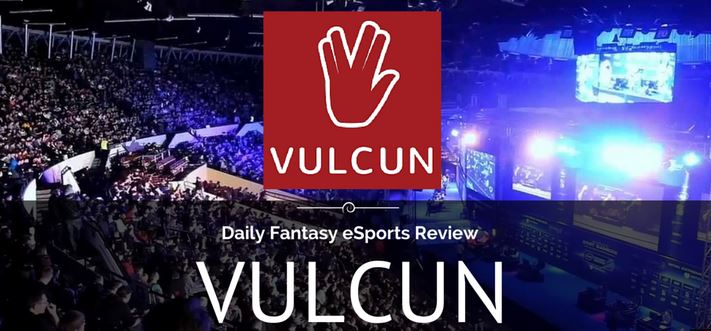 The latest craze in daily fantasy sports, eSports is starting to draw the attention of both video gamers and sports enthusiasts alike.  At the forefront of the daily fantasy eSports phenomenon has Vulcun a U.S. Based early adapter that had a vision long before DFS eSports started to hit the mainstream.  Covering almost every popular competitive video game including such titles as League of Legends, Counter Strike, and Dota2 Vulcun is still poised as the leader of the eSports daily fantasy sports boom.  Attracting multiple sporting and gaming interests, eSports has the advantage of appealing to multiple mass markets.  Just recently both DraftKings and FanDuel have also decided to enter the eSports daily fantasy sports industry so the prize pools and player pools are growing at an extremely rapid rate.  With millions of dollars on the line and world championships in various video game genres happening on a regular its not surprising to see Vulcun so successful.  Want to try playing daily fantasy sports for large amounts of money?  Try eSports or daily fantasy sports… Either way there is tons of action waiting!
Interests starting to peak about daily fantasy sports?  Why not sign up for a deposit bonus to one of the sites above and take your shot at becoming the next weekly millionaire in daily fantasy sports.  The prizes in daily fantasy sports are only getting bigger so do not miss your opportunity to take advantage of this golden age in DFS where huge prize pools and unbelievable payouts are the norm…