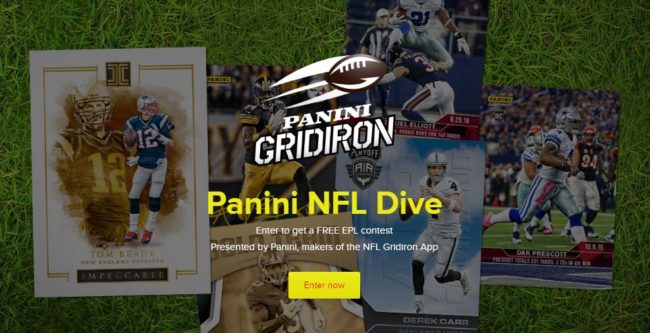 The march to Super Bowl LI continues with eight teams fighting for a trip to their Conference Championship Games next weekend. For Daily Fantasy Football owners this is just one last weekend to cash in on some action before the Football season wraps up.
Much like last weekend the big question is which big time fantasy NFL option is worth the risk. Last weekend we saw big games from Aaron Rodgers, Le'Veon Bell and Antonio Brown. This time around we have to look a little deeper as we expect to see a ton of usage for Tom Brady with an ideal matchup against the Houston Texans at home.
As we started to build our roster we first looked at the quarterback to wide receiver combination. Here is a look at the six quarterback to wide receiver connection that look to be good options this season and the total fantasy salary cap numbers.
Tom Brady/Michael Floyd ($13,200 Combined Salary)
Aaron Rodgers/Randall Cobb ($15,300 Combined Salary)
Ben Roethlisberger/Antonio Brown ($16,900 Combined Salary)
Russell Wilson/Doug Baldwin ($16,100 Combined Salary)
Matt Ryan/Julio Jones ($16,600 Combined Salary)
Dak Prescott/Dez Bryant ($15,300 Combined Salary)
Depending on what you do it will all come down to how you spend each dollar making Brady/Floyd connection look great on paper. The two connected on three passes in the final game of the regular season including a touchdown despite Floyd being with the team for just two games after being released by the Arizona Cardinals.

With all that said here is our complete list of top FanDuel options we like for the Divisional Playoff Weekend.
Starting Quarterback – Tom Brady
For us it is hard to look past possible the best playoff quarterback of All-Time this weekend against a Houston Texans team that has no offense and will force their defense to see a ton of action on the field. Along with that Brady has put up over 20 fantasy points in three of his last four regular season games leading up to the playoffs. We also like Aaron Rodgers while Alex Smith is a pick that could go under the radar with low usage which could result in big time results.
Quarterback Flip Flop Pick: Aaron Rodgers
Quarterback Fantasy Sleeper: Alex Smith
Starting Running Backs – Le'Veon Bell & LeGarrette Blount
We strongly considered stacking the running back position with Bell and Elliott. While the move looks great on paper that combination will be used a ton on FanDuel while limiting us on what we do at the wide receiver position. In the end we valued Roethlisbergers injury into the equation giving the Bell the advantage as we expect to see a ton of action in both the running and passing game. Meanwhile, if the Patriots are moving the ball look for Blount to get a ton of action in the red zone as well as if the team gets an early lead to help run the clock.
Running Back Flip Flop Pick: Ezekiel Elliott
Running Back Fantasy Sleeper: Christine Michael
Starting Wide Receiver – Antonio Brown, Taylor Gabriel & Michael Floyd
For us Brown will be the key go to receiver for Big Ben while showing he can make plays against any team he faces. This includes posting 20.4 fantasy points against this same Chiefs defense earlier in the season. Meanwhile Gabriel should see a lot of one on one action while the Seattle Seahawks defense pays extra attention to Julio Jones allowing him to be a key big play threat. Floyd on the other hand is the cheaper of the Patriots receiving weapons but has seen a little big of rhythm in limited time with Brady this season.
Wide Receiver Flip Flop Pick: Randall Cobb & Julio Jones
Wide Receiver Fantasy Sleeper: Chris Hogan & Brice Butler
Click HERE to join FanDuel's $700K Sat NFL Rush Today!
Starting Tight End – Jared Cook
We looked at two tight ends this week leaning to Cook simply based on the extra $500 we saved in salary cap numbers. Despite putting up big numbers, Cook has seen a ton of throws his way over the past four weeks including three games with at least eight. That action should continue this weekend as the Dallas Cowboys defense pays extra close attention to the talented Packers receiving corps.
Tight End Flip Flop Pick: Martellus Bennett
Tight End Fantasy Sleeper: Jesse James (If Ladarius Green is out)
Starting Kicker – Steven Hauschka
Looking at the kicker position we turned our attention to the two gams being played inside this weekend to help avoid any elements that mother nature may throw at  them this weekend. In the end we expect to see a ton of scoring in the Falcons/Seahawks matchup but it could come from the legs of both Hauschka and Matt Bryant as they focus on limiting the touchdown opportunities. The Seahawks kicker has posted six double digit fantasy performances this season.
Other Kickers to consider include: Matt Bryant & Dan Bailey
Defense – New England Patriots
In the end while the other three games have the potential to be high scoring or a defensive played game this was the one game where we saw a big time fantasy potential out of a defense. The Texans offense struggled last weekend despite seeing great field position after some key turnovers. That same situation won't happen this weekend as the Patriots protect the ball in the playoffs limiting the short field position the Texans may see. We also expect to see a ton of pressure from the Patriots defense to confuse Brock Osweiler forcing him to throw the ball without allowing him to think.
Other Defenses to consider include: Atlanta Falcons