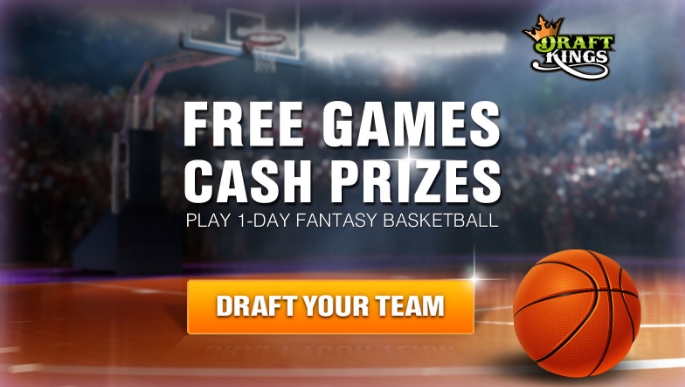 If you are like us you can barely contain your excitement as this is certainly the best time of the year for daily fantasy sports.  With sports like the National Football League (NFL), Major League Baseball (MLB), The National Hockey League (NHL), Mixed Martial Arts (UFC), Racing (NASCAR), Professional Golf Association (PGA), Soccer (UCL, UEL, EPL), and now The National Basketball Association (NBA) this is a busy time of year for DFS to say the least.  While having all these sports and games to play daily sports on simultaneously it sure can be a lot to keep track of to say the least.  Just making competitive lineups and picking the correct plays on a daily basis is a significant chore let alone keeping up with all the various sites rule and scoring changes.  Usually adjustments and updates to site guidelines are small and often non trivial and easy to adapt to.  Every once in a while changes are made by one of the daily fantasy sports operators that really have huge ramifications not only to that specific platform but for the industry as a whole. Two such changes will be happening on DraftKings for the 2016-2017 NBA basketball season and we wanted to take a moment to go over and review these new major rule changes that will be taking place.
DraftKings DFS Scoring and Rule Change #1: Multi-Position Players
Adding the feature of multi-position players is a drastic change to play ability and something that should not be taken lightly.  This will impact strategy, variance and a slew of other decision making options and statistically relevant tactics.  For example some players will now be eligible for up to two position slots when building your 2016-2017 NBA daily fantasy sports lineups on DraftKings. For example, Kevin Love would be eligible as a Power Forward and a Center (PF/C).  This game play update is expected to improve the drafting experience and to create more flexibility for lineup construction giving all players more leeway in how they use certain players.  This should make things very interesting on many levels and it will be exciting to see the results as well as to see how players or categorized.
---
DraftKings DFS Scoring and Rule Change #2: Lineup Locking At Tip Off
The second major platform rule change for the NBA on DraftKings for this upcoming 2016-2017 season is that all lineup selections will now lock at the start of the contests very similar to what FanDuel has done since inception of there NBA product (i.e. you will no longer be able to swap players after the NBA contests lock for the night).  The hope is that this change will allow DraftKings players to enjoy the NBA games and follow their favorite teams rather than having to be preoccupied with sourcing late breaking news leading up to tip-off of each individual basketball game on the slate.  This will be huge in going along way towards not only leveling the playing field but also adding much more variance and heartbreak when it comes to late player announcements which occur often in the NBA.  This year it seems they are leaning towards game play that adds additional elements of chance into the mix.
Join DraftKings NBA $70K FOUR POINT PLAY Contest Today!
All of these changes for this upcoming 2016-2017 NBA basketball season on DraftKings will go into effect starting with NBA contests on Tuesday, October 18th and will apply to all DraftKings NBA games going forward.  Its also important note that these changes apply to the NBA daily fantasy sports contests on DraftKings only.  Do you think these changes are good or bad for daily fantasy sports?  If you could change any one rule or feature of daily fantasy sports what would it be?  We're not sure about you but we very much look forward to seeing how these changes play this 2016-2017 NBA daily fantasy sports season.