The MLB FanDuel action continues this hump day with a fifteen game lineup to cash in from. A few things went wrong yesterday as the Chicago Cubs game verse the St. Louis Cardinals was rained out forcing you to switch from Yadier Molina. Then Wei-Yin Chen despite some early run support struggled to get into the fourth inning.
Add in a few players who didn't find themselves in their lineup left us a few key vacant spots. That is the only problem you have when you put these articles out early in the day for baseball. Typically you only see this problem with NBA players only a few times a month.
Today we focused our early research geared around the potential weather forecast for all thirteen games today. Here are the games you want to pay attention to based on the potential weather.
Pittsburgh Pirates VS Cincinnati Reds (50% Chance from 6pm-7pm)
Chicago White Sox VS Kansas City Royals (50% Chance from 7pm to 12am)
Now that we got that out of the way we can take a look at a few players we like tonight. The first player we like tonight is Boston Red Sox slugger Hanley Ramirez verse the Philadelphia Phillies. The Phillies are expected to send Aaron Harang to the mound tonight making Ramirez an even bigger play. Ramirez is hitting .385 over 26 career at bats with five home runs and seven runs driven in.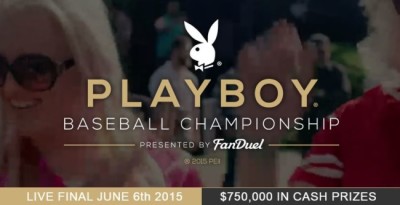 Here is our complete FanDuel MLB Lineup for Wednesday April 8th including options.
Pitcher – Tom Koehler ($6,600): Koehler showed at times last season he could be a solid fantasy starter. Tonight he will get a shot against an Atlanta Braves offense that could be sparatic at times this season.
Option – Miguel Gonazlez ($7,300): Additional roster move will need to be made.
Catcher – Mike Zunino ($2,700):  The Seattle Mariners catcher had a terrific spring but has yet to pick up a hit during the regular season. We still like his potential to produce along with a great value.
Option – Derek Norris ($2,600)
First Base – Brandon Moss ($3,800): The Cleveland Indians first baseman has a great matchup tonight against the Houston Astros. The Astros are starting veteran Scott Feldman who struggled at times last season.
Option – David Ortiz ($3,800)
Second Base – Daniel Murphy ($3,200): Murphy is a solid play tonight despite facing one of Washington Nationals top starters. The New York Mets second baseman has 12 hits in 38 career at bats including three home runs and seven runs driven in.
Option – Neil Walker ($3,500): An additional roster move will need to be made.
Third Base – Alex Rodriguez ($3,000): While we are unsure how he will hold up for the entire 162 game season. Tonight he has a favorable matchup against R.A. Dickey of the Toronto Blue Jays. A-Rod has eight career hits in 22 at bats against the knuckleballer in his career.
Option – David Freese ($2,800)
Short Stop – Elvis Andrus ($3,400): Now Andrus won't deliver the big time power numbers that you might be able to get from some of the other shortstops. That being said he is hitting .400 for his career against Scott Kazmir.
Option – Brandon Crawford ($2,700)
Outfielder – Hanley Ramirez ($4,300): The Red Sox big free agent signing this year paid off in the team's first game of the season. Ramirez touched off two home runs in route to a 15.5 fantasy night. Tonight Ramirez gets to face Aaron Harang of the Philadelphia Phillies someone he has hit five career home runs off.
Outfielder – Desmond Jennings ($2,800): Jennings lacks the batting average numbers tonight against Miguel Gonzalez but he has shown the ability to take him deep. Jennings has three career home runs off the Baltimore Orioles starter in just 18 at bats.
Outfielder – Giancarlo Stanton ($4,800): We are sticking with Stanton for one more night. Stanton has the ability to put up a big game almost any night of the week and that includes tonight against Shelby Miller.
Option 1 – Steve Pearce ($4,100)
Option 2 – Carlos Gomez ($4,000)
Option 3 – Khris Davis ($2,700)