NHL season has started and that means it's only a matter of time before someone on your team gets injured. In a perfect world, we wouldn't have to worry about this at all. But we happen to love a sport where guys can go from killing it on the ice to limping to the locker room in a matter of seconds. Here's a list of five players that could wreck the performance of your fantasy team (and their own team) if they were to get injured.
Jamie Benn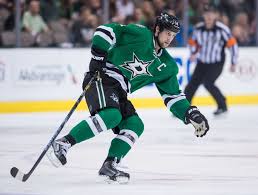 Benn is a solid choice every year for your fantasy team. He's the captain of his team, and he takes that role seriously – leading by example in the stats. Last season he put up 87 points and didn't miss a single game. But at the end of the year we found out that he needed to have two hip surgeries. He's good to go now, but it's got to make the Stars – and anyone that picked him up in fantasy – nervous about this season's wear and tear on his legs. Not to mention the possibility of a big hit that sends him hip first into the boards.
Risk of Injury: Moderate – High. Benn knows how to protect himself on the ice, and you can bet the team medical staff will be watching him closely. Still, there's always worries after a star player has a big operation.
Kris Letang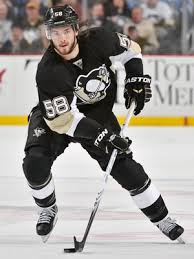 You could argue that defensively, the Penguins are built around Kris Letang. He's a stud when he's healthy, but he hasn't had a full season since 2010-11. From bumps and bruises to concussions, and then a scary stroke, the man has seen it all. At the start of this season he's good to go and hoping to make it through the entire year. But everyone is thinking the same thing: how bad would it be if he can't stay healthy? You may have picked Letang because of his defensive skills – there's no arguing that he's a monster when he's 100%. Let's just all hope his health stays level throughout the season and he gets back to his regular form.
Risk of Injury: Low – Moderate. I want to say that Letang will get back on the ice and stay there this season. It'd be great if he didn't miss a single game. But his injury history will always linger over his head.
Semyon Varlamov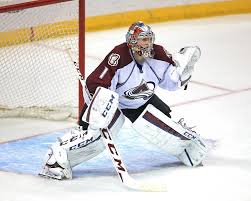 When Varlamov is on the ice, focused, and completely healthy, it's hard to argue that he's nothing short of stellar. In the 2013-2015 season, Varlamov was able to play 63 games and help the Avalanche get into the playoffs. But last year he started to have groin issues that lingered off and on throughout the season, and it caused turmoil across the entire team. It's bad enough if you picked Varlamov and the groin problems return, but it's even worse if they return and you feel the effects just because you picked one of his teammates.
Risk of Injury: Moderate. Varlamov has the ability to be his team's saving grace on any given night. But a goalie with a history of groin problems could be disastrous. Let's hope it's healed and stays that way.
Pavel Datsyuk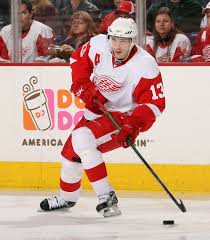 Datsyuk is actually going to miss some of the early season – he's projected to be out until November. Last season he took a puck to the ankle and the injury lingered until the decision was finally made to surgically repair it in the off-season. He managed to put up 65 points last season and we all know that he's dangerous whenever he's on the ice. But if he comes back and gets that ankle roughed up again, or another injury because he's getting older, it could be bad for Detroit and anyone that picked him.
Risk of Injury: High. A big off-season surgery is enough to cause worries (see Jamie Benn, above.) But add to that Datsyuk's age, and you can't help but feel a little nervous for him.
Zdeno Chara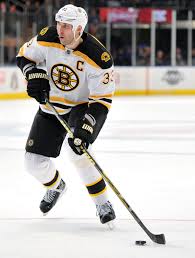 Chara missed Boston's first game this season with an upper body injury sustained in the pre-season. And there's no definite answer on when he'll be back. There's hope that he will make a speedy recovery but with his age, speedy is relative. You may have picked Chara for your fantasy team because of his history, his size and his constant influence to the rest of his team. There's no question that the Bruins are better when he's out on the ice. The problem is that he's 38 now and his job is knocking guys down and protecting his teammates. That could be a recipe for disaster if he can't stay healthy.
Risk of Injury: High. Once again, age is the major factor here. And Chara is no stranger to throwing his weight around on the ice. There's a chance that he could get bumped and bruised and not be able to recover fully or quickly, and have problems through out the season.
Join DraftKings NHL Sniper Today!