If you haven't heard of him by now you will in the upcoming season. Castellanos is expected to compete for the starting left field job for the Detroit Tigers. Now the in first couple of rounds you will have the opportunity to draft big name players such as Miguel Cabrera, Mike Trout and even Clayton Kershaw. It's the picks later in the draft that will separate your team from any other team in your league.
Four up and coming players to own in fantasy baseball in 2014:
Nick Castellanos, Detroit Tigers: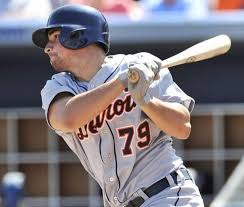 Castellanos who only appeared in eleven games for the Tigers in 2013 is expected to take over the full time job in left field in 2014. In eleven games this season Castellanos picked up five hits in 18 at bats. Prior to his September call up Castellanos hit .276 with 37 doubles, one triple, 18 home-runs and 76 runs batted in for the Tigers Triple A affiliate.
Billy Hamilton, Cincinnati Reds: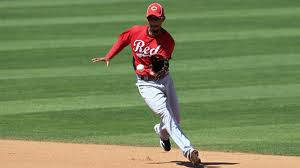 The speedy outfielder should win a starting job for the Reds on the big league club in 2014. In thirteen games for the Reds this season Hamilton hit .368 with two doubles and 13 stolen bases. Hamilton is a threat at the plate with his ability to turn slowly hit baseballs into hits as well as a threat to steal a base. In 123 minor league games this season Hamilton stole 75 bases. This is after a 2012 minor league season in which he stole 155 bases out of 192 attempts.
Kevin Gausman, Baltimore Orioles: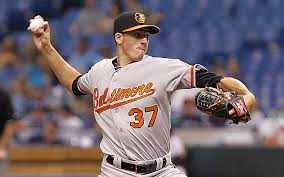 Last season Gausman started five games of the twenty games he appeared in for the Orioles. He finished with a 3-5 record with a 5.66 earned run average over 47.2 innings pitched. Gausman couldn't translate the success he had at the minor league level once called up to the major league club. The Orioles will give him an opportunity during spring training to win a job in the starting rotation. If he doesn't make the club out of spring he should start at Norfolk and be called up later in the season.
Taijuan Walker, Seattle Mariners: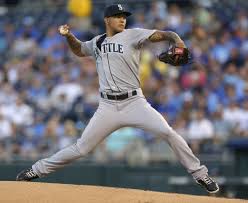 In three starts during his call up in 2013, Walker pitched fifteen innings allowing six earned runs and finished with a 3.60 earned run average. In 25 minor league starts in 2013, Walker pitched to a 2.93 earned run average. Walker finished with a 9-10 record with 141.1 innings pitched and 160 strikeouts.