Eddie Lack, Vancouver Canucks
The Luongo saga is finally over, so the 26-year-old rookie has a chance to stake his claim as Vancouver's short and long-term starter. Lack was 1-1-1 in February with 70 saves on 72 shots (.972 save percentage), and despite losing his first two starts in March, has allowed just four goals on his past 59 shots (.932 save percentage).
With 18 games remaining and only three back-to-backs, Lack's fantasy value will soar in all volume categories due to his potential to play anywhere from 12 to 15 of those games. Lack also has a 1.91 goals-against average and .930 save percentage at home, where Vancouver plays 10 of its final 18 games. As of late Wednesday night, he was owned in just 35 percent of Yahoo Fantasy leagues.
Ryan Miller, St. Louis Blues: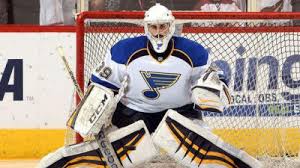 His first two games with St. Louis started with ominous 2-0 deficits, but both resulted in come-from-behind 4-2 wins. Only three times this season had Miller faced less than 25 shots with the Sabres, but in his most recent win over the Lightning, he faced a season-low 17 shots.
The stark adjustment he's currently going through in regards to defensive systems and how he manages the puck with his defensemen could take a few more games, but once he does get comfortable, Miller could easily be a top-10 fantasy goalie down the stretch. The Blues have 21 games remaining (10 at home) and four back-to-back sets, so while Elliot will be used, Miller is clearly one of the big winners of this year's trade deadline.
The losers
Jaroslav Halak, Washington Capitals :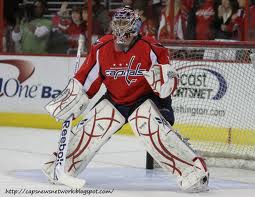 It's hard to believe how quickly Halak's fantasy value crashed. He was solid in his final two games for the Blues, stopping 34 of 35 shots in a 1-0 loss to Vancouver on Feb. 26, and then 36 of 38 shots in a 3-2 OT win over the Boston Bruins just before the Olympic break.
But now that he's no longer insulated by the defensive-minded Blues, his value with Washington is an unknown entity. The good news for Halak owners is Braden Holtby was lifted after allowing four goals in a loss Wednesday to the Flyers, and Washington has four more back-to-back sets this season. If Holtby continues to struggle, Halak could earn a lot of playing time.
Reto Berra,Colorado Avalanche: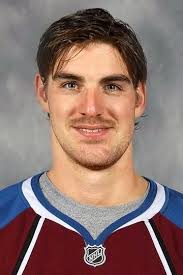 Despite going just 3-3-0 in his final six games for the Calgary Flames, Berra had stopped 133 of 145 shots (.917 save percentage), so he was playing fairly well on a very poor team. But now he's just an insurance policy in case Giguere is hampered by any future nagging back issues.
An unrestricted free agent this summer, the trade to Colorado hurts Berra's short-term fantasy value, but he could be a nice buy-low target in keeper leagues. The time he'll spend with goalie coach Francois Allaire through the end of the season could improve his over-aggressive tactics and result in a new contract as Varlamov's backup for the 2014-15 campaign.