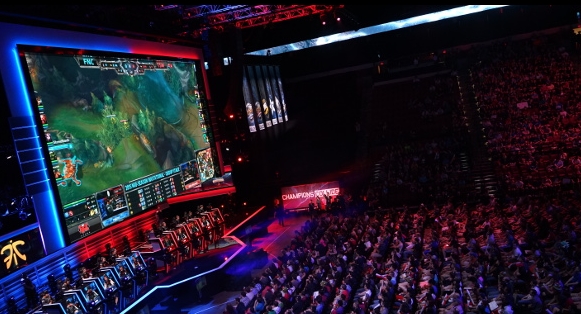 As fast as daily fantasy sports have grown, daily fantasy eSports may be growing even faster.  A worldwide phenomenon played in every country, eSports is rarely impacted by regional popularity or customs.  On the rise and loved the world over, eSports are yet another perfect fit for the the formats and excitement of daily fantasy sports.  Widely broadcasted, commented on and followed the around the globe it is eSports vast reach combined with its fan appeal that makes it such an enticing daily fantasy sports concept.  Embraced by all the biggest daily fantasy sports sites such as DraftKings, FanDuel / AlphaDraft, Vulcun, DraftPot, OwnThePlay and more there is no denying eSports are showing signs of a promising future.  With major brands involved and constant streaming on Google's Youtube and Amazon's Twitch the billion dollar video game industry is showing no signs of slowing down making daily fantasy eSports an even more appealing DFS option.  Still extremely new to the daily fantasy sports space the eSport "League of Legends" is showing the highest range of game play.  As this new daily fantasy sports game gathers more interest it may be beneficial to learn the basics.  Lets review some of the key "League of Legends" roster and scoring definition breakdowns to start to get a better handle on what this brand new daily fantasy sports idea is all about.
League of Legends Daily Fantasy eSports Roster Position Definition Breakdown:
TOP LANE (TL) – References the top lane in Summoner's Rift and Twisted Treeline.  A lane is the path that allied and enemy minions follow (top capture point in Dominion).
JUNGLER (JNG) – Jungle player who gains gold from killing monsters.  A player who skips fighting in a lane in attempt to obtain experience and gold from killing creeps in the jungle.
MID LANE (ML) – Refers to the middle lane in Summoner's Rift or sometimes the top lane in Twisted Treeline(middle capture points in Dominion).
ATTACK DAMAGE CARRY (ADC) – A carry is a player who is weak early on in competition and sneeds to be 'carried' by his LOL team in order to live.  The player then becomes extremely strong late in the LOL game and attempts to do continuous damage so that they can 'carry' their team.
SUPPORT (SUP) – Support. This is an LOL player who doesn't take minions final hits and usually ends up with small amounts of gold. This LOL player usually does well without a lot of gold and their main purpose is to assist the ad carry in their tough early lane phases and then later helps the team on a whole by placing wards, healing champions and providing beneficial auras or disabling enemy attacks.
FLEXIBLE POSITION (FLEX) – Only available for some daily fantasy eSports websites the FLEX position is a free position that lets you select LOL players from any of the DFS eSports designations from above.
TEAM (TM) – Some daily fantasy eSports websites let you pick an overall team to win and score select points as determined by the DFS platform.  The LOL team position is often platform dependent.
Top 4 Daily Fantasy eSports Websites To Play On:
1: DraftKings – Sign up for your deposit bonus today!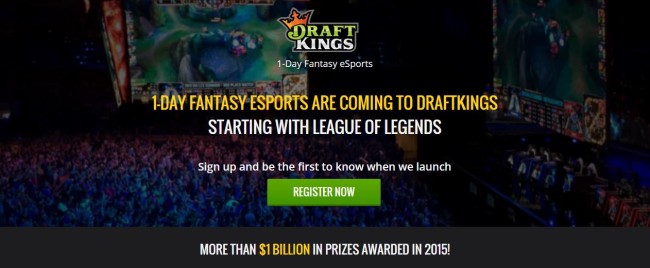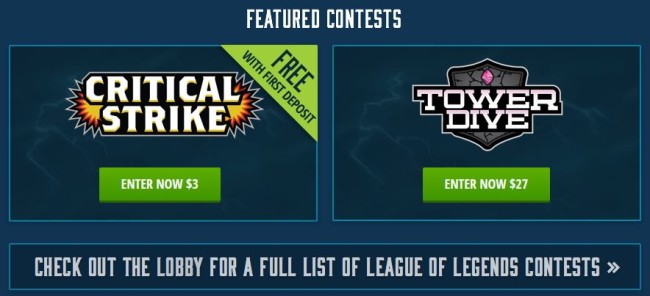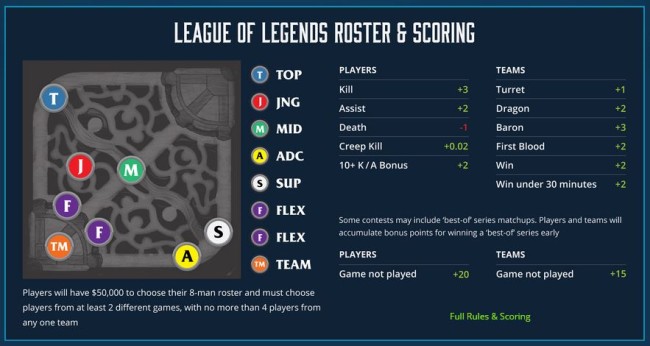 ---
2: FanDuel / AlphaDraft – Sign up for your deposit bonus today!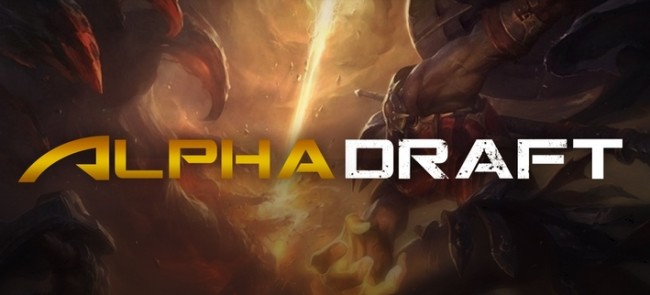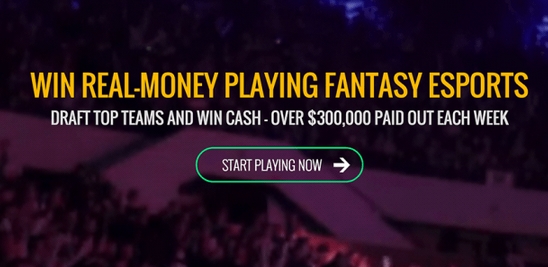 ---
3: OwnThePlay –  Sign up for your deposit bonus today!
USE PROMO CODE: ROTOGUYS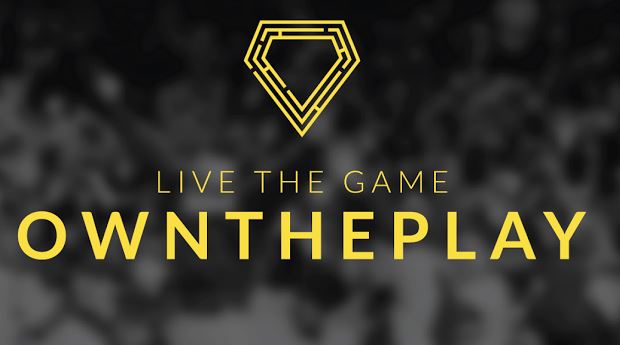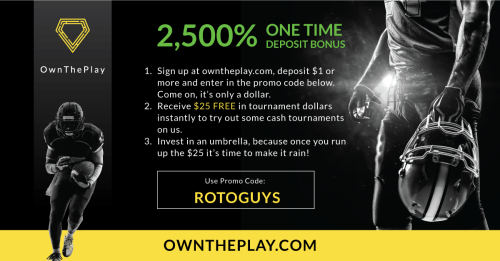 ---
4: DraftPot – Sign up for your deposit bonus today!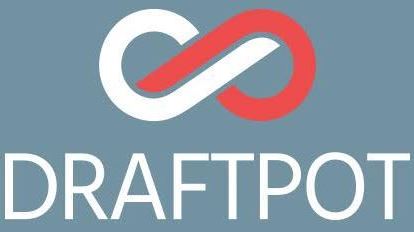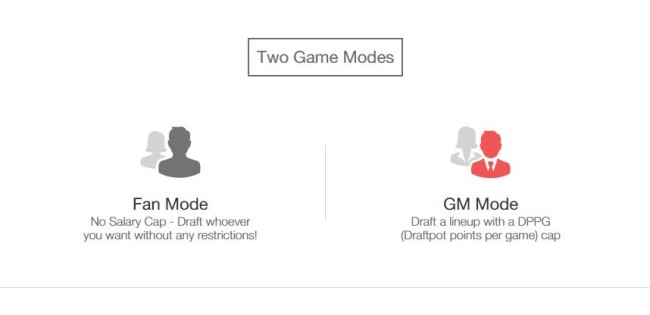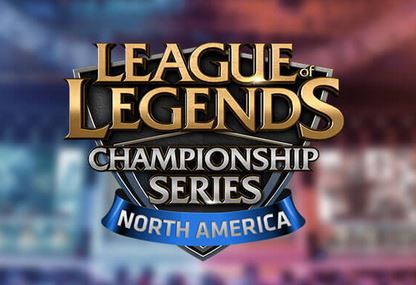 ---
While the concept of eSports and daily fantasy sports combining is a relatively new idea there seems to be a consensus that this will be another big addition to both DFS and video gaming as a whole.  With League of Legends substantial worldwide following and daily fantasy sports entertainment integrations and immersions there is no telling just how far this marriage in gaming can go.  From general sports fans, to daily fantasy sports fans to gaming fans, eSports has something for everyone when it comes to entertainment value.  Been thinking about trying eSports?  Its a fun, new and interesting genre of daily fantasy sports that is worth the try.  One very cool aspect of eSports is many platforms broadcast the games live so it is very easy to start to get a feel for what all the League of Legends definitions mean in real time if you have never played before.  What are you waiting for?  Grab an eSports account and deposit bonus from one of the links above and jump into yet another exciting generation of daily fantasy sports today!