The calendar year is continuing to roll along as the 2017 NFL Schedule rolls into Week 11 as daily fantasy owners look to cash in on FanDuel. This week's schedule looks promising with a solid 12 game slate providing us with some solid fantasy matchups including a matchup in Oakland between the Raiders and the New England Patriots that should provide some big time offensive fireworks.
In this matchup, you could go a few different directions as we all look to build our daily fantasy football lineups around. The Patriots enter this contest allowing the the most yards per game in the NFL (408.3) but have been stingy of late allowing 17 or fewer points in four straight games. Over on the other side, the Raiders rank 7th in the NFL in yards per game (361.1) while allowing over 30 points in three of the team's last five games.
While each of these teams have some solid options to build around, here are a few of the other NFL teams you want to look to during week 11 to build your FanDuel lineups around based on their matchup.
Miami Dolphins (VS Tampa Bay Buccaneers)
This might be one of the better fantasy matchups of the weekend as both of these teams have been bad on defense. That said, I love the idea of looking to them to build a nice stack around including quarterback Jay Cutler, running back Kenyan Drake as well as wide receivers DeVante Parker or Jarvis Landry. The Buccaneers enter this weekend ranked in the top ten in fantasy points allowed to opposing quarterbacks, running backs and wide receivers.
Kansas City Chiefs (VS New York Giants)
Here is the second matchup we really like this weekend from a fantasy standpoint as both teams look to have some solid candidates to build around. The Giants enter this game ranked 2nd in the NFL in yards allowed with just over 400 per contest and 5th in the NFL in points allowed per contest. Along with those numbers the Giants enter this weekend's contest allowing the most fantasy points in the NFL to opposing quarterbacks and tight ends opening up the door for an Alex Smith/Travis Kelce stack.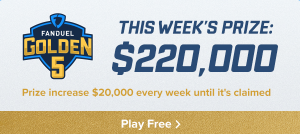 Here is our Daily Fantasy Football Options we like for Week 11 of the 2017 NFL Season.
2017 NFL Daily Fantasy Football Options Week 11
Quarterback – Tom Brady
Now we could go a few different directions at the quarterback position as we looked to build around Brady, Derek Carr, Alex Smith, Jay Cutler and even Eli Manning this weekend. In the end, we like the matchup Brady has against a mediocre Raiders defense and in a game that could see 50 to 60 points combined. Entering this weekend, the Raiders defense has yet to record an interception something that should benefit one of the best quarterbacks in the NFL.
Other Top Quarterback Options – Alex Smith & Derek Carr
Sleeper Options – Jay Cutler & Joe Flacco
Potential Bust – Matthew Stafford
Running Backs – Jerick McKinnon & Kenyan Drake
Now this might not be the combination many have considered but looking at the usage that we expect to see from guys like Todd Gurley, Leonard Fournette (injury) and Kareem Hunt this weekend, we elected to turn elsewhere for our GPP lineups. While we like the other three as well as LeSean McCoy we elected to go cheaper. Despite struggling last week against the Washington Redskins, we expect to see McKinnon to continue to see double digit carries while also adding some receiving numbers against a Los Angeles Rams team that ranks 5th in the NFL in fantasy points allowed to the position. Meanwhile, Drake will look to take advantage of a Buccaneers defense that has allowed nine total touchdowns and nearly 1,300 yards of offense to opposing running backs.
Other Top Running Back Options – LeSean McCoy, Todd Gurley & Kareem Hunt
Sleeper Options – Danny Woodhead (Deep Sleeper), Rod Smith & T.J. Yeldon
Potential Bust – Melvin Gordon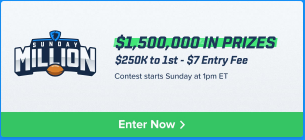 Wide Receivers – Brandin Cooks, Michael Crabtree & DeVante Parker
Now depending on the quarterback position, you will want to change up your receiving corps to include one of their go to guys. For us we love the high scoring potential of the Patriots/Raiders matchup so we elected to stack both Cooks for the Patriots and Crabtree for the Raiders. We also considered going with Amari Cooper for the Raiders. The last of our three picks was Parker but we also really like Landry but needed to cheaper to allow us to go with Rob Gronkowski at tight end. For Crabtree and Parker they get to take on a Buccaneers defense allowing the 2nd most fantasy points to opposing wide receivers while Crabtree gets a shot at a Patriots team that ranks 3rd. Also consider Mike Evans, Tyreek Hill and Sterling Shepard as other solid candidates.
Other Top Wide Receiver Options – Amari Cooper, Mike Evans, Jarvis Landry, Tyreek Hills & Sterling Shepard
Sleeper Options – Cole Beasley, Kenny Golladay & Willie Snead
Potential Bust – A.J. Green, Golden Tate & Adam Thielen
Tight End – Rob Gronkowski
Now as we looked around at the tight end position the two names that were atop of our list of options were Rob Gronkowski and Kelce. In the end, we leaned towards Gronk with Brady under center but we could easily go with Kelce to free up some cash to insert Landry in place for Parker. Gronk gets a shot at Raiders team that allows allowed nearly 500 yards to opposing tight ends on the year. Meanwhile Kelce has the best matchup against a Giants defense that has allowed a league high 10 touchdown grabs to opposing tight ends.
Other Top Tight End Options – Travis Kelce
Sleeper Option – Mercedes Lewis & Tyler Kroft
Potential Bust – Evan Engram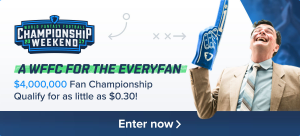 Kicker – Jake Elliott
Looking at the matchups for Week 11, it opened up the door for a few options at kicker including Stephen Gostkowski, Will Lutz and Justin Tucker. That being said, it's hard to look past the Philadelphia Eagles kicker as he enters Week 11 with double digit fantasy performances in seven straight games. Over that stretch, his potential for an even bigger performance was there as he attempted at least three extra points in five of those seven contests. If one or more of those drives finished with a field goal his production would increase.
Other Kicker Options – Stephen Gostkowski, Will Lutz & Justin Tucker.
Defense – Baltimore Ravens
The top option for Week 11 is easily the Jacksonville Jaguars but the expected high usage in GPP formats led to us to look at defenses that could sneak in with big time performances. For us the Ravens have a really good matchup this weekend against a Green Bay Packers team that has yet to find their groove without Aaron Rodgers under center. Add that with the fact the Ravens defense leads the NFL in interceptions opens up the door on every pass for a chance for their defense to find the end zone.
Other Defensive Options – Jacksonville Jaguars & Cincinnati Bengals
Don't forget to set your FanDuel Lineups today to take advantage of some great contests taking place in Week 11 including the $1.5 Sunday Million ($250k top prize).