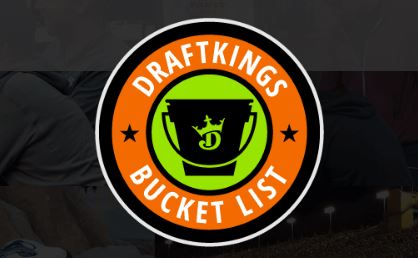 No its not the end.  Its actually just the beginning as daily fantasy sports operator DraftKings is now actively promoting once in a lifetime dream sports experiences under a new banner program the DraftKings "Bucket List".  One of those opportunities you truly do have to read about or see to believe these are sporting event trips that the average fan will never have access to.  Made all possible by daily fantasy sports its the perfect marriage between online sports entertainment combined with live experience immersion.  Designed to treat daily fantasy sports participants to exclusive VIP live sports trips the new DraftKings "Bucket List" promotions are something every sports fan will be looking out for.  With over 500 DraftKings "Bucket List" contests and giveaways and counting you can rest assured there will be something on the horizon that will certainly grab your attention.  Lets review some of the last DraftKings "Bucket List" winners and some of their experiences to get a true sense of how wonderfully amazing these chances of a lifetime are for the sports enthusiast.
"It's more than money. It's an experience. You can't really put a price on it. It's once-in-a-lifetime. It's what this experience has been so far." – Luke P.
DraftKings "Bucket List" Experience #1 – Toronto Raptors Courtside Experience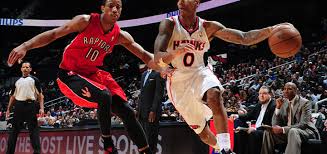 DraftKings on 3/10/16 sent Nick C. from Thornhold, ON and his girlfriend to his very own Toronto Raptors courtside experience.  This included dinner, sitting courtside for pregame and receiving tickets behind the Hawks bench for the game.  Front row basketball tickets, pregame activities and a full stomach.  Can you really beat that sports night out?
---
DraftKings "Bucket List" Experience #2 – Denver Broncos VIP Experience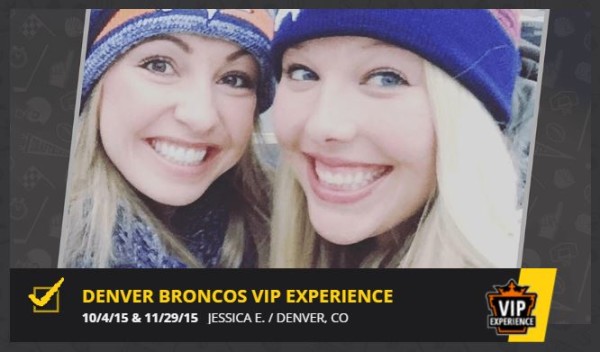 DraftKings On 10/4/15 & 11/29/15 sent  Jessica E. of Denver, CO and her friends Sarah and Scott to two incredible NFL football games.  The games attended were the Broncos/Vikings and the Broncos/Patriots which is enough to make any die hard Denver Broncos or sports fan giddy.  How often do you get to see a winning touchdown scored live by your favorite team?
---
DraftKings "Bucket List" Experience #3 – 2015 MLB World Series Experience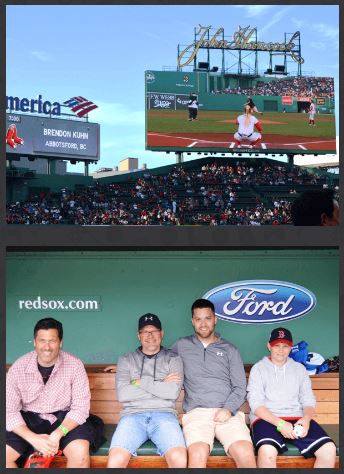 DraftKings On 10/31/15 sent  Jeremy M. of Houston, TX and his dad to an exclusive on field Major League Baseball World Series experience.  Just some of the perks offered included watching batting practice on the field, meeting Mark Derosa, Al Leiter, and Heidi Watney and getting up close looks at Joe Torre and MLB Commissioner Manfred.  Rubbing elbows with the stars of sports at one of the biggest events in all of sports.  Hard to top that!
---
DraftKings "Bucket List" Experience #4 – Boston Red Sox First-Pitch Experience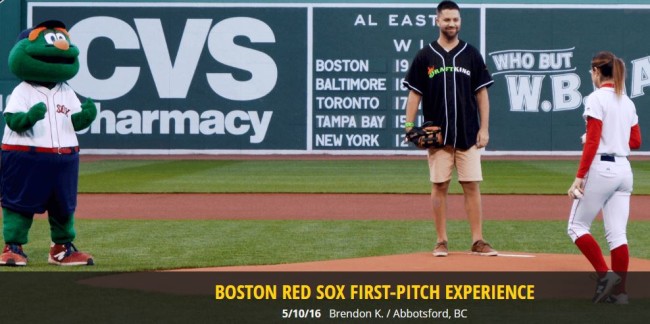 DraftKings On 5/10/16 sent Brendon K. of Abbotsford, BC and his dad to Boston's Fenway Park to throw out the first pitch.  Brendon  also got to play catch for 10 minutes with his dad on the Fenway warming track before the game which is something he will never forget.  One of kind Father and son bonding.  These are the types of gifts that keep on giving.
---
DraftKings "Bucket List" Experience #5 – Mini-Golf With Gronk & Katie Nolan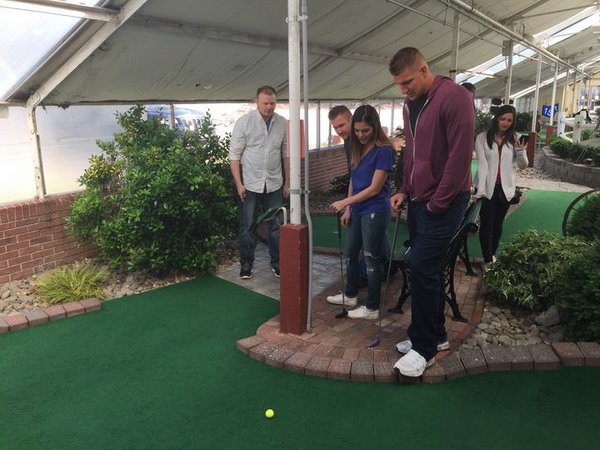 DraftKings on 4/17/16  sent Charles L. of Coon Rapids, MN and his good friend Charles V. to play mini put put golf with Rob Gronkowski and Katie Nolan.  Actually spending an entire day with a favorite athlete.  Who gets to that?  Obviously daily fantasy sports players at DraftKings are now finding all kinds of new opportunities to do things just like that.
The list goes on and on but one thing that is abundantly clear is that these are sports trips and experiences that would even the most casual fan excited to attend.  DraftKings has really out done themselves with the "Bucket List" and it is showing now signs of slowing down.  Is your lifetime of sports memories waiting?  Sign up for a DraftKings account and take your shot at the next DraftKings "Bucket List" giveaway.  You very well may find yourself with tickets sooner then you think.