Hello, everyone!  The amazing time of year has come where we as a DFS collective can take advantage of the most variance driven fantasy sport of all, baseball.  For now, we would like to share some of the sleepers that we like for the 2016 fantasy baseball season.  These are the players that will have the lowest ownership right now in GPPs and are worth a good hard look so that you guys can win those tourneys!  So without further delays, let's get into it!
---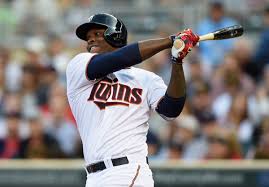 Miguel Sano- The reason why a player like Sano is on a sleeper list like this is because he has had a weak start to the 2016 season.  Which is certainly something that can be seen in the numbers.  To start, Sano's wOBA is down to only .256.  Along with an abysmal wOBA to start out of the gate, he has seen a decrease to start in his fly ball percentage.  Fly ball percentage and extra base hits have a very strong correlation with one another.  This is obvious to anyone that has watched the game of baseball for any period of time.  So far, he has seen that number drop from 42% in 2015 to 31.8% in 2016.  Also, his hard hit ball percentage is down from 43.2% in 2015 to 36.4% in the 2016 season thus far.  But while we see all of these numbers that are in regression, we are still attacking Sano at any time that we can.  Why?  Because the ownership on Sano in tournaments is very low.  By low, we mean 5-7% in GPPs.  Sano just has too much talent that was seen in 2015 for us to just ignore him.  For tournament only DFS players, you need to buy low when you can before other players start playing DFS and start using guys like Sano when they get hot again.
---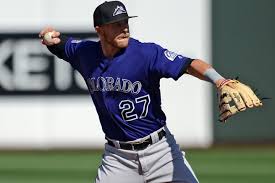 Trevor Story- If it weren't for Miguel Sano always being on the top of my mind when it comes to sleepers of the 2016 MLB season, the title for the top guy there would belong to Trevor Story.  The man has been the main headlining story (see what we did there?) ever since opening day.  We felt like true champions when we had him and several other Colorado Rockies players on opening day in a well-made stack.  Oh, that truly was the day that has been the nicest to us this MLB season so far.  We had Story at 2% ownership in all major GPPs, imagine that happening now.  Now on to some actual analysis.  At some point in time, other DFS players will begin ignoring the rookie because the sense of a new and shiny toy will go away when averages begin regressing back to the mean.  This is where we will see a dramatic decrease in ownership and see for an optimal opportunity to roster a guy with huge home run upside at a decent price.  The reason why we are going to consider Story to be a sleeper though is because he is still young (23 years old) and still has a ton of room to grow in the majors before he reaches his full potential as a player.  And when that happens, oh boy… watch out!
---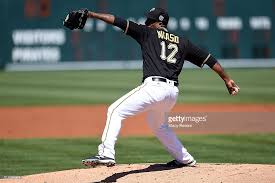 Juan Nicasio- Finally, a pitcher on this list.  This is not a name that we see too often on other DFS expert write-ups.  And we don't really know why.  In 2014, Nicasio was a guy that waffled in and out of the Colorado Rockies starting rotation.  Combine that with the fact that Rockies pitchers are essentially set up to fail, and 2014 did not go well for Nicasio.  Fast forward to 2015 where he became a relief pitcher for the Los Angeles Dodgers.   And it was a much better season for Nicasio at that.  His xFIP went from 4.18 to 3.87.  A sharp decline in hard hit ball percentage from 26.1% to 23.5%.  But most importantly, his K% went up from a crappy 15.4% to a very nice 25%.  Typical DFS players will take that with a grain of salt as he was coming from out of the bullpen for the majority of those two seasons, however, in his first three starts as a starting pitcher for the Pittsburgh Pirates, he has already accumulated 17 Ks, which is a solid number.  Look for more quality starts out of Nicasio, along with medium tier types prices and ownership on him as well.
---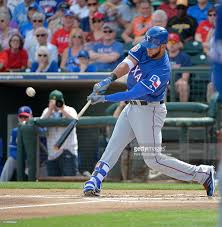 Nomar Mazara- Now here is a hitter that is a true sleeper right now.  This is only a guy that has a limited opportunity at the majors right now, but in the near future, I project this guy to be a stud.  Think of him as an Adrian Beltre wanna be.  He hits for power and does not steal many bases, at least that is what his minor league data will tell you.  Mazara's time in the majors for now though is only contingent on Shin-Shoo Choo being on the DL.  Eventually, the Rangers will see that Mazara is a way better option than Choo, who is well into the regression of his career.  Hopefully, this will happen in 2016 so that we can consider ourselves correct.  But in all seriousness, as long as you have the opportunity to roster Mazara at a good price and a decent ownership percentage, we would suggest doing so.  He possesses too much upside to be faded, especially at ownership of 10-15%.
---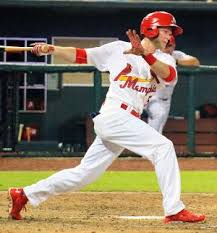 Jeremy Hazelbaker- To round out this list of top sleepers for the 2016 fantasy baseball season, we will present another very hyped up rookie who is well worth the hype.  Hazelbaker has taken a substantial amount of time to develop, not making his MLB debut until this season at the age of 28.  This is his third organization since 2009 when he was drafted by the Boston Red Sox, then to the LA Dodgers minor league system, and finally, to the St. Louis Cardinals.  Hazelbaker's game is remarkable when you look into the numbers he produced in the minors.  In 2010 with Red Sox A affiliate the Greenville, he put up 12 home runs and a whopping 62 stolen bases.  While he probably won't be stealing 62 bags in the majors, the upside is certainly there.  Like we said with Trevor Story earlier, the shiny new toy effect will die down and Hazelbaker will begin to have a string of bad games.  Where ownership will begin to decrease on him.  And that is when the sharp DFS players should then begin to attack the low ownership on a guy that not only has homerun hitting upside, but stolen base upside as well.
These are some of the guys that we believe will be sleepers this season and can be taken advantage of on your DFS teams this MLB season.