At the beginning of the season it seemed like Jarome Iginla was ready to call it a career with only 16 points in 29 games while playing on the Bruins' top scoring unit. Perhaps he had to adjust to his new linemates, Kreijci and Lucic, but he has recently been rejuvenated scoring 43 points in 43 games (including 23 goals). Like many Bruins, Iginla's puck possession stats are strong, but Iginla's riding a bit of good luck too, as he, Krejci and Lucic are among those with the highest PDO (5-on-5 shooting plus save percentage — which serves, generally, as an indicator of luck) in the league. Luck or not, Iginla's recent run has pushed him to 28 goals, a total that he has hit in every full year that he's played (excluding last year's lockout-shortened season) since 1997-1998.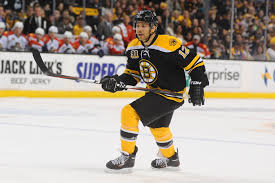 When discussing the top rookies in the league it seems like Lightning forward Tyler Johnson and Avalanche center Nathan Mackinnon get all the attention, but there's another rookie who has recently emerged as a Calder candidate. Since the trade deadline, Lightning left winger Ondrej Palat has scored five goals and nine assists in ten games, playing more than 21 minutes in six of them. He plays alongside Callahan and Filppula, but rarely sees power-play time. His productivity at even strength is impressive with 35 five-on-five points which ties him for 28th in the league in that department. Not bad for a seventh-round pick out of Drummondville in the QMJHL, as a 19-year-old, in 2011.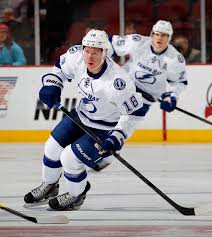 The Calgary Flames have struggled this season, but two of their veteran stars have enjoyed positive campaigns. Defenceman Mark Giordano has tied his career-high with 43 points, despite playing in only 54 games. If it was not for his injury earlier in the season he would definitely be in the Norris Trophy discussion.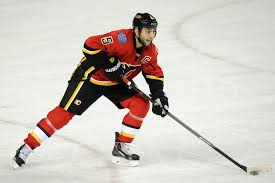 Furthermore, Mike Cammalleri was shockingly not dealt at the trade deadline. Heading towards unrestricted free agency, 31-year-old Cammalleri made sense as a rental for a playoff team needing a scoring boost, but his late-season scoring has been working for the Flames. In 11 games since the trade deadline, Cammalleri has nine goals and six assists and he's continued, for the most part, to put up solid stats. Cammalleri's up to 23 goals on the season, his most since 2009-2010, despite playing only 55 games; production that will get him paid this summer, even if it's at a rate below the $6-million per season that he's commanding on his current contract.