FanDuel, DraftKings, daily fantasy sports…  That is probably all you have been hearing about if you watch sports or are any type of sports fan.  The fact is daily fantasy sports is making an appearance in almost every aspect of sports and its near impossible for any sports fan of the modern era to ignore the presence of DFS is the new age of sports entertainment and online gaming.  While most of us are now accustomed to the standard sports offerings such as daily fantasy sports Baseball, daily fantasy sports  Basketball, daily fantasy sports  Football, daily fantasy sports Golf, daily fantasy sports Soccer, daily fantasy sports NASCAR, daily fantasy sports MMA, and daily fantasy sports eSports there are still plenty of sports many of us would like to see make it into the DFS industry.   We can all play our favorite traditional daily fantasy sports experiences with choices like the standard FantasyDraft salary caps, the FantasyAces, PickChamps and DraftPot No Salary Cap Contests, the DraftHero, FanEx, DraftFury and DailyMVP Pick Em's, or the FantasyHub charity based events or the Vulcun and AlphaDraft (FanDuel) eSports but what about some of our other favorite sports and daily fantasy sports types that have not seemed to have made there way into a major market or operator platform yet?  Lets take a look at a few of the daily fantasy sports that we may never have known existed that cover some of the smaller sports we either enjoy to watch or would find valuable to invest in.
---
1: Daily Fantasy Sport You Never Knew Existed #1 – Surfing DFS

Daily fantasy sports surfing does exist and it is currently only being offered by innovative and forward thinking DFS site FantaSurf ( http://fantasysurfing.net/ ) .  Featuring top of the line technology, a clean interface and user experience and all the big surfing events we know and love FantaSurf is proving that anything is possible in daily fantasy sports.  Think you know what wave riders run the best?  If your a surf fan or even a daily fantasy sports fanatic how could not want to dip your toe in and test out the DFS surfing waters.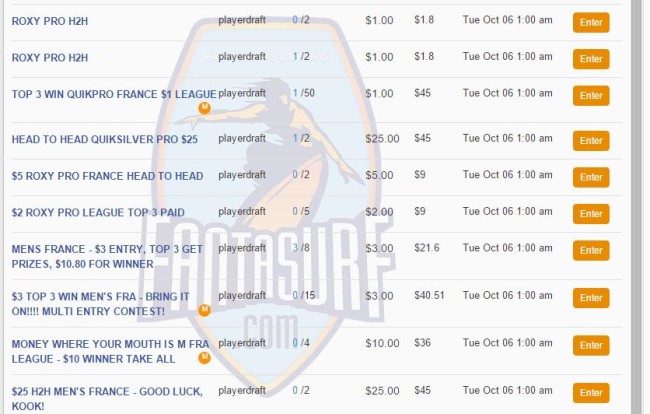 ---
2: Daily Fantasy Sport You Never Knew Existed #2 – Boxing DFS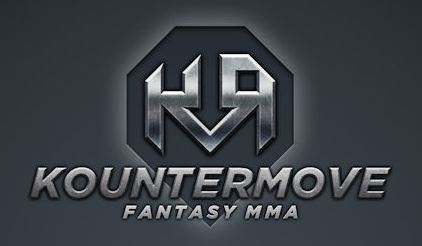 Most fighting fans are now at least familiar with the DraftKings daily fantasy sports competitions and may have even played one or two out of curiosity, for entertainment or to try and turn a profit.  Happening almost every week the DK DFS MMA games have been exciting, fun and filled with action making watching UFC fight cards that much more enjoyable.  What many fight do not know is that daily fantasy sports boxing also exists.  Most notably offered by Kountermove ( http://www.kountermove.com/ ) DFS now exists and runs on a consistent basis.  Like daily fantasy sports MMA?  It may be worth trying some daily fantasy sports boxing as well.
---
3: Daily Fantasy Sport You Never Knew Existed #3 – Rugby DFS

Similar to football if you have never seen a rugby match they are worth checking out.  Fast paced in action and explosive by nature Rugby is a sport rooted in true strength and athleticism.  This on pitch excitement has now seemed to have found its way into the realm of daily fantasy sports as Dream11  (https://fantasyrugby.dream11.com/US/ ) now has DFS Rugby open for challenges.  Played all over the world Rugby is a truly international sport with global appeal.  This is yet another great example of how far daily fantasy sports reach has truly gone.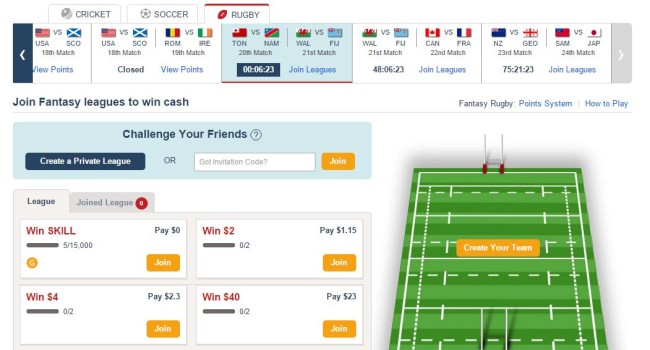 So what will we see pop up next within the daily fantasy sports space.  Volleyball Daily Fantasy Sports? Skateboarding Daily Fantasy Sports?  Poker Tournament Daily Fantasy Sports? ESPN X Games Daily Fantasy Sports? Olympics Daily Fantasy Sports?  Your guess is as good as ours but it sure will be exciting to see what new sport will make it to a DFS platform next.  If you could pick a lesser known sport to add into the daily fantasy sports draft mix what would it be?  Would you like to see daily fantasy sports website reviews on some of the smaller sports?