After 61 games played in the NHL season Patrick Kane is currently leading in overall points (64). Since Kane and Toews both signed their mega deals of 8 years $84 million the two have been a dynamic duo. It's no surprise as Kane and Toews have been astronomical in leading the Blackhawks to success this year. After leading them to a 35-20-5 record and a 3rd place overall standing so far in the West, Kane's numbers should continue to blossom as he reaches the elusive 100 point mark on the season with 21 games left. As we move from the highest overall point scorer to the highest goal scorer in the NHL we have to take a look at the NHL's first $100 million dollar man Alexander Ovechkin. Ovechkin is easily the one of the most prolific goal scorers in recent history. His 38 goals in 61 games this year have been impressive to say the least. Ovie's overall play and offensive prowess have been on full display this year as he has led the Capitals to the #1 wildcard spot in the East while keeping his fantasy numbers at the top of league.
Ovechkin's teammate Nicklas Backstrom has been equally proficient on the scoring end for Washington this year. The two are one of the best duos in the game and have sure earned their keep. Backstrom is in year 5 of his 10 year $64 million contract with Washington. He has amassed the most assists in the NHL this year with 46 and currently is tied with Patrick Kane for leading point scorer in the NHL with 64. Backstrom's effort on the offensive end is always something to regard, his highlight play passes and great vision are always on display as he sets up many goals for his teammates. He is one of the few players in the NHL who is ever consistent on the offensive end and you have to appreciate that. To keep our focus in the East we take a look at Tampa Bay's Steven Stamkos. Stamkos has had a prolific career so far in the NHL scoring 169 goals in the past 4 seasons and 60 last year. He is also one of the most talked about players in the sport. Talks of Stamkos leaving Tampa to become the NHL's first $12 million annual contract player in the next 2 seasons has made his career a must watch for many of the leagues GM's. Rumors are Toronto has already cleared space for him to come back home in the near future as the $12 million a year man. Stamkos is currently under contract until 2016 with Tampa ,in 2011 he signed a 5 year $37 million contract. In his past 5 games he has scored 4 goals and had 1 assist. Stamkos is currently sitting on 32 goals and has an impressive 55 points through 61 games. As the season moves along he is slowly moving up the goal scoring ranks as his play has been consistent and he is on pace to get to 50 goals. I think with Stamkos' energy and presence on the offensive end all fantasy owners should expect his value to stay the same as he rounds out his season and future with Tampa Bay.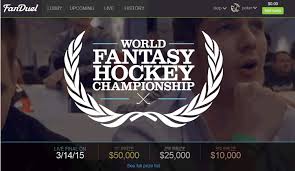 After 57 games this season the New York Rangers are sitting at 3rd place in the Wildcard standings. One bright spot this year has been the play of one of their highest paid players Rick Nash. Nash has truly lived up to his 8 year $62 million contract. Nash has always been a great all-around player in the NHL and his numbers this year are sticking to form. Nash is second in goals behind Ovechkin with 37 and his taste for scoring should lead him to the always impressive 50 goal mark.  Nash has been on the passing end as well racking up 21 assists to give him a grand total of 58 points on the year. Keeping in mind that the Rangers have only played 57 games Nash's numbers could actually be seen exceptional in the fantasy ranks. Nash is another player like Stamkos who is looking to move into a higher tax bracket, it's been rumored Nash has wanted to get paid more and has valued himself in the $10-11 million mark. His value should continue to move up as he should finish the season as a top 5 fantasy player.
What's a list on some of the most impressive highest paid fantasy players if you don't include the Penguins two superstars? Malkin and Crosby are amongst the highest paid players in the league and continue to play a high quality of hockey that is rarely seen from teammates. Crosby sitting at #1 ($10.5 million a year on a 12 year contract) and Malkin at #3 ( $9.5 million a year on his 8 year contract signed in 2013) in overall salaries but they both have definitely lived up to their billing. Crosby has amassed 42 assists in 58 games while Malkin has 34 in 55 games played this season. Crosby and Malkin have led the Penguins to a  34-17-9 and the #2 spot in Metro East Division. They are right around 61 points ( Crosby ) and 58 points respectively and as long as they both can stay healthy I see the Penguins making a run. Malkin and Crosby are two are fantasy studs most teams would die for. As long as they can stay healthy I  can see their value staying consistent and Malkin even moving up the into Top 5 players in fantasy production by years end.
While taking a look at some of the best goalies in the NHL I came across the stats of Pekka Rinne and Carey Price this season. Both goalies are amongst the highest paid at their position behind Tuuka Rask and Henrik Lundqvist. In 2012 Rinne signed the largest contract in Predators history (7 years $49 million). This fact makes Rinne one of the highest paid value goalies in the league.  Rinne and Price are having great season's for their respective teams. Rinne has averaged the some of the best numbers of his career while earning top rating as the #1 goalie this season. Rinne has 34 wins and 8 losses in 45 appearances this year. He is giving up 2.01 (goals against) and his save numbers are fantastic as he is at an impressive 93% on the season. Rinne will always have tremendous fantasy value and his numbers should stay consistent as he has proven to be one of the best in the game night in and night out. Carey Price is one of those goalies who only come around every few years. His flexibility and hand eye coordination are ridiculous. Carey is averaging a solid 1.91 (GAA) and an even more impressive 93.5% save percentage. As aforementioned Carey is one of the highest paid goalies in the league as the Canadians saw fit to sign him to a 6 year extension worth around $39 million. His stats are deserving of all the recognition he has received this year, and If all continues to go well Price is looking like the front runner for the Vezina Trophy and my guess is if the Canadians keep up their great play he shouldn't have any issue.