The hunt for October begins today as the MLB Schedule begins to heat up as teams fight for the playoffs. Tonight's MLB Schedule bounces back with a full slate of games as all 30 teams are in action. This type of action should provide for a ton of big time daily fantasy baseball options both on the mound as well as at the plate.
On the mound the list of top tier options include both Max Scherzer of the Washington Nationals and Chris Sale for the Boston Red Sox. Both Scherzer and Sale are both near locks for us in cash game lineups while also being worth a look at in GPP lineups.
Meanwhile the options don't end with those two as guys like Jon Lester, Chris Archer, Carlos Carrasco and Jose Berrios all are taking the hill tonight as well. At the plate a few of the matchups to build around include the New York Mets taking on the Colorado Rockies at Coors Field as well as Detroit Tigers taking on the New York Yankees at Yankee Stadium.
Here are a few of the MLB Stacks we like on tonight's MLB Schedule.
MLB Fantasy Stack Options for Tuesday August 1st, 2017
David Freese – Francisco Cervelli – Andrew McCutchen
Robinson Cano – Ben Gamel – Kyle Seager
Tommy Joseph – Maikel Franco – Aaron Altherr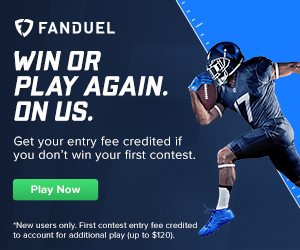 With that said let's get to the rest of the guys we like to build our daily fantasy baseball rosters around.
Here is our Daily Fantasy Baseball Options for Tuesday August 1st, 2017
Starting Pitcher – Jose Berrios
You couldn't ask for much more out of Danny Duffy last night as he went seven innings allowing just one run in route to a 40 point effort. Tonight we will be looking for the same type of production out of the Minnesota Twins starter as he looks to pick up another win against the San Diego Padres. When we looked at the starters, Berrios jumped out tonight as he takes on a Padres team that ranks 28th in team OPS and 4th in total strikeouts with 985.
Top Tier Option: Chris Sale or Max Scherzer
Mid Tier Option: Carlos Martinez & Jeff Samardzija
Fantasy Sleeper: Homer Bailey
Click HERE to join FanDuel's $11K Tue MLB Bunt!
Catcher – Francisco Cervelli
The options are endless tonight at all the positions opening up the door to find a few bargains like Cervelli tonight. For us this simply comes down to the matchup as Homer Bailey has been historically bad this season with the numbers supporting that statement. Righties enter tonight having a .498 wOBA against him to go along with a .500 BABIP.
Top Tier Option: Gary Sanchez
Mid Tier Option: Yadier Molina & Jonathan Lucroy
Fantasy Sleeper Option: Miguel Montero & Austin Hedges
First Base – Tommy Joseph
One of the stacks we are looking forward to taking advantage of is the Philadelphia Phillies against Ricky Nolasco. Entering tonight, the Los Angeles Angels starter ranks 1st in all of Major League Baseball with 27 home runs allowed and 10th in opposing batting average. Along with those numbers opposing righties have posted a .384 wOBA to go along with a .262 ISOPower mark while lefties have a .334 wOBA against him.
Top Tier Option: Joey Votto & Josh Bell
Mid Tier Options: Chase Headley & Matt Carpenter
Fantasy Sleeper: Trevor Plouffe

Second Base – Kolten Wong
With all the top tier options like Jose Altuve and Jonathan Schoop in action tonight we elected to go with a sleeper pick to free up some cap space. Entering tonight, Wong still has the upside despite not showing it for much of 2017 to reward his GPP owners. Add that with the fact he is eight for 24 off of Jimy Nelson with four extra base hits makes Wong a solid candidate to start for us tonight while freeing up a little extra cash.
Top Tier Option: Jose Altuve
Mid Tier Option: Cesar Hernandez & Robinson Cano
Fantasy Sleeper: Brandon Drury
Third Base – Maikel Franco
For the third base position came down to both Franco as well as Kyle Seager. While Seager has solid numbers against the Nick Martinez in his career, Franco might have the better matchup against Nolasco who has struggled to keep the ball in the ball park for most of the 2017 MLB Season. Along with those numbers righties have a .384 wOBA against Nolasco on the year. Meanwhile David Freese is another solid candidate against Homer Bailey.
Top Tier Option: Nolan Arenado
Mid Tier Option: Kyle Seager & David Freese
Fantasy Sleeper: Conor Gillaspie
Click HERE to join FanDuel's $70K Tue MLB Baby Squeeze!
Short Stop – Tim Beckham or Ruben Tejada
We are going to ride whichever short stop the Baltimore Orioles throws out tonight with the hopes of Beckham arriving in time to be in the lineup while possible leading off. Over the past few seasons Ian Kennedy has had his difficulties keeping the ball in the ball park. This could be a key tonight as the offensive numbers continue to rise as the heat picks up at Camden Yards this season. Other options we like tonight at short stop tonight include Trevor Story and Elvis Andrus.
Top Tier Option: Trevor Story
Mid Tier Option: Freddy Galvis
Fantasy Sleeper Option: Jordy Mercer
Outfielders – Yoenis Cespedes, Andrew McCutchen & Aaron Altherr
When I was looking at the numbers for the outfielders we made a list of about 10 solid options tonight including other guys like Starlin Marte, Seth Smith and Matt Holliday. In the end we started our outfielder group with McCutchen who is having a big bounce back season while also having 14 career hits off of Bailey in just 45 at bats. Add those numbers with the inflated wOBA and ISOPower numbers Baily has allowed and McCutchen was a no brainer. Meanwhile for us it will be hard to look past a number of guys from the Rockies/Mets lineup tonight at Coors Field. The last of our guys in the outfield is Altherr who should benefit from taking on a home run pitcher at a very hitter friendly ball park. You could go cheap with someone like Smith to free up space to go with either Aaron Judge, Mike Trout or Bryce Harper.
Top Tier Option: Aaron Judge, Mike Trout & Bryce Harper
Mid Tier Option: Curtis Granderson, Seth Smith & Shin-Soo Choo
Fantasy Sleeper Option: Gregor Blanco & Brandon Moss