If you are new to the scene of NBA and/or NFL daily fantasy then you might not have come across the name "Condia" just yet. Many of those who do play on a regular basis have seen this screen name on multiple occasions. Condia is one of the most well known daily fantasy players in the world. Many accused the sites for having a bot to take away some winnings, but he has been recently interviewed by numerous respected sources and has stated that this isn't the case. However, it is not to say that it completely solves the conspiracy theorists, but we'll just have to trust that Charles is the real Condia.
After winning so much money in NFL daily fantasy leagues, Condia became popular because daily fantasy sites started to create limits to the amount of games you can play specifically because of him. Condia was successful in playing NFL fantasy and never really thought about playing any other sports because he was enjoying his free time. He knew that if he did decide to try another sport to win more money that majority of his much enjoyed free time would never be seen again. Who needs that much free time when you're winning a ton of money right?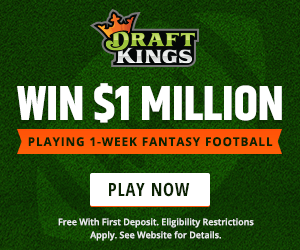 Condia has since then decided to try his luck with NBA fantasy and he is doing so with a reckless abandon. He has won numerous big purses, but does most of his winning in head-to-head matchups or 50/50 leagues. Before this even started, he was playing online poker in the 50/50 games, but noticed that the time and effort wasn't worth it for the amount of money he was gaining back. He has never looked back since and I guess you can say that he made the best decision for his life.
If you search Condia on Google you will find numerous threads of people asking who he is or stating "I have a matchup against Condia tonight," "I beat Condia, he's not that good." What people fail to realize is that it is virtually impossible to win against every opponent. No one is ever that good. So if you managed to beat Condia once or twice in your lifetime then good for you. He doesn't really care if he loses a handful of matchups because quite frankly, he will win more times then he will lose.

Condia doesn't just play on one site either; he mixes it up and plays in 6 different sites. He chooses to play in FanDuel, FantasyAces.com, DraftDay and DraftKings.
The reason why he plays on so many sites is not quite known. If I had to guess, there are different games and leagues in each of these sites. Sometimes there won't be a game on FanDuel, but there will be one on DraftDay and so forth. Also, if you're playing against different competition, you are likely increasing your chances of winning considering that they won't know your tendencies. As well, competition might be weaker in the less popular DFS (daily fantasy sites), which gives him the advantage.
According to rotogrinders, Condia is ranked #1 in overall ranking, #1 in NFL leader boards and #1 in NBA leader boards. They rank players according to the points system they have created and Condia is beating out the competition. He is poised to continue his dominance in DFS and doesn't look like he will slow down anytime soon. If you think you can beat Condia head-to-head then feel free to test your basketball or football acumen. Just as a heads up though, Condia seems to have a great system going on and is also very knowledgeable in sports. To be the best you have to beat the best.