The Reviews
24/7 Drafts Daily Fantasy Sports Site Review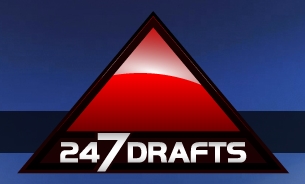 One of the newest members in the daily fantasy sports industry, there is nothing rookie about what 24/7 Drafts is currently accomplishing.  As the first daily fantasy sports website to offer Canadian Football, people immediately took notice of what 24/7 Drafts was trying to do. Operating out of Newport Beach, CA its 24/7 Draft's unique games, diverse buy in options and frequent freerolls that are not only sweeping the nations fascination from coast to coast but grabbing attention across borders as well. Lets review why 24/7 Drafts is appealing to so many daily fantasy sports players and how they are keeping true to there slogan of "Where Every Player Matters".
24/7 Drafts Daily Fantasy Sports Sign Up and Deposit Review:
Creating an account on the 24/7 Drafts daily fantasy sports software platform is both simple and fast. Requiring mere minutes to get started and only sparse personal information, players can enjoy all that 24/7 Drafts has to offer daily fantasy sports fans in no time at all.  Boasting a clean and easy to understand daily fantasy sports user interface 24/7 Drafts makes every step of the sign up process enjoyable and easy. While freerolls are often in abundance at 24/7 Drafts adding money to your account and entering your first daily fantasy sports contest requires little effort. With standard deposit options like Paypal as well all major credit cards such as Visa, Mastercard and American Express deposits are fast, safe, secure and easily accessible to all. While both America and Canada are well represented at 24/7 Drafts it is key to remember that residents of Arizona, Louisiana, Kansas, Montana, North Dakota, Tennessee, Vermont, Washington, Puerto Rico, Quebec and where otherwise prohibited by law are not able to play for or collect any cash awards.
24/7 Drafts Daily Fantasy Sports Game Type Review:
Currently providing daily fantasy sport players the options of Pro Football (NFL), Major League Baseball (MLB), Pro Basketball (NBA), Professional Hockey (NHL) and Canadian Football (CFL) almost all the major sports are available. Also as the only current provider of daily fantasy sports for the Canadian Football League and a "Individual Defensive Player" league (IDP) format there is game exclusivity and ingenuity at 24/7 Drafts not often enjoyed elsewhere. In addition to supporting an exciting selection of sports, 24/7 Drafts also facilitates a wide array of game choices to peruse through. Game formats like Guaranteed, Head-To-Head, 50/50, Leagues, Multipliers, Free and Late Swap are all on tap at 24/7 Drafts. At 24/7 Drafts buy in levels range from Free to $530 which gives all types of budgets the chance to enjoy all that the daily fanatasy sports site has to offer.
24/7 Drafts Daily Fantasy Sports Bonus, Promotions, Rewards Review:
Holding the company motto "Where Every Player Matters" there is no doubt 24/7 Drafts cares about its players and customers. Deposit bonuses, account reload perks, partner programs and refer a friend rewards are all part of 24/7 Drafts plan to make sure its clients are well taken care of and constantly rewarded.  If you are new to daily fantasy sports the 24/7 Drafts customer tips pages is a great place to start to not only learn about the basics but to get a feel for all that the online site has to offer.  Just one example of generosity is the free $5 program where new players can get an instant free $5 deposit bonus by using the promo code "FREEFIVE". While the loyalty programs do often rotate there is no denying that 24/7 Drafts is on the constant lookout for ways to enhance and develop the promotional and rewards opportunities offered to its players.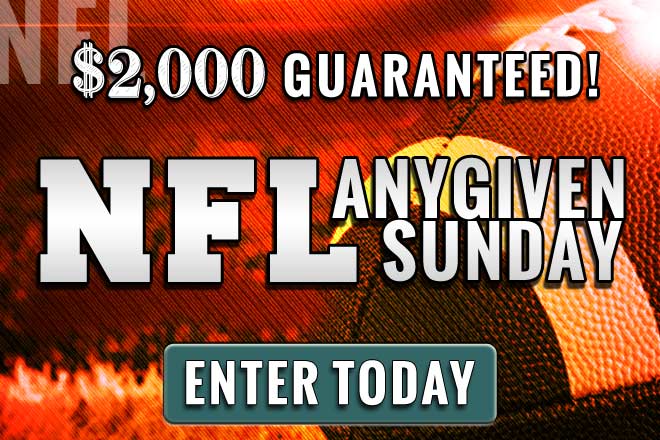 24/7 Drafts Daily Fantasy Sports Security Review:
24/7 Drafts is a member of the Fantasy Sports Trade Association which leaves little room for doubt that the company meets daily fantasy sports industry standards.  Also a direct partner with the Open Gaming Sports Network, players can rest assured that the website is fully secure. As a daily sports website monitored by third party checks it is deposits, account balances and personal information is afforded a level trust and safety not often found in other playing options. Rounding out the efforts to keep players safe 24/7 Drafts utilizes STATS, LLC as a data provider which is just one more guarantee that games will be fair as well as appropriately scored and paid out. Operating under the daily fantasy sports umbrella Sports Rev Holdings Inc lends even more credence to the validity of what 24/7 Drafts is trying to accomplish, which is a safe, secure and fair protected playing environment for all. For any final doubts or questions there is always the 24/7 Drafts "help center" to answer queries and put players worries and issues to rest.
If you are hoping to find a new daily fantasy sports community to become a part of  24/7 Drafts should not be overlooked as a first option. From the sports and games only offered at 24/7 Drafts to the player first approach there are an endless amount of reasons as to why signing up to the site is a great choice. Think there are not any great new daily sports site to try? 24/7 Drafts will have you thinking again…