Strategies
5 players with NBA fantasy value after the trade deadline

Since the start of the 2013-2014 season we've seen several significant changes in the NBA. After a bunch of significant trades and moves, the balances around the league have somehow changed. Let's analyze the case of 5 players whose fantasy value is changed after the latest trades around the league.
Isaiah Thomas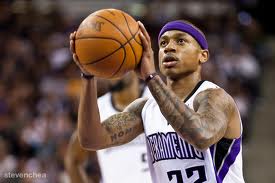 The Sacramento Kings shook things up when they decided to trade away Greivis Vasquez along with three other players in exchange for Rudy Gay and two more assets. One of the main reasons the Kings wanted Vasquez out was Isaiah Thomas. The 24-yeard old emerging guard needed more minutes to prove that he can be very productive and he did. Thomas is averaging 19.1 PPG, 6.3 APG, 2.9 RPG, 45.3 FG% and 41.5 3P%. Those numbers are simply amazing when it comes to a second-year youngster. Of course, Thomas's minutes also increased to a 32.4 per game. He is continuing to play big for the Kings and he is expected to continue to do so till the end of the season. Fantasy owners should already be aware of his presence.
Greivis Vasquez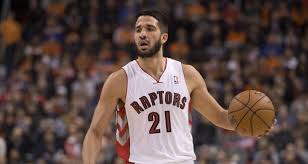 Of course, Vasquez was also affected by this trade but in the opposite way. His role was degraded from a starter to a reserve, as the Toronto Raptors have Kyle Lowry in their starting point guard position. His minute dropped, too. Until the Raptors find a team to trade Lowry away, Vasquez will not be able to contribute much. He is averaging 8.2 PPG, 4.3 APG and 39.1 FG% this season.
Taj Gibson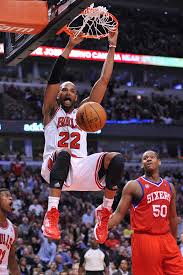 The Chicago Bulls have only been winning since they traded away their superstar forward Luol Deng. Of course, due to the absence of his production, the team had to find other scoring options. It seems that Taj Gibson is one of them. The 28-year old veteran is averaging 12.8 PPG, 6.6 RPG and 48.4 FG% up to now in the season but he does all that in 27.9 MPG. We can expect all his numbers going up now that the Bulls don't have Deng onboard. On top of that, there are lots of reports stating that Chicago is looking to amnesty Carlos Boozer, a move that will force Gibson's fantasy value to skyrocket.
Iman Shumpert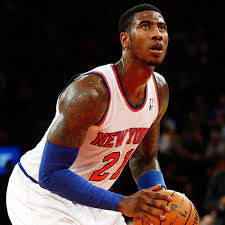 Shumpert is averaging 28.4 minutes per game this season and yet during the past few games he is playing much more than that. Mike Woodson is clearly dissatisfied with J.R. Smith's lack of productivity and will to contribute. That's a great opportunity for Shumpert to see more minutes and get more involved on the offensive end for the New York Knicks. The Knicks are also reported to have interest in shopping Smith, which would further push Shumpert's value up.
Jordan Hill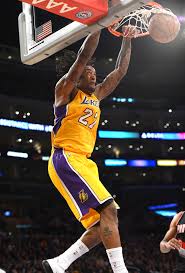 Now, the Los Angeles Lakers have been searching for ways to trade away Pau Gasol for quite some time now. Since that happens, Jordan Hill is not to make much of an impact to the team. Nonetheless, there are many chances the Lakers agree on a deal prior to the trade deadline on February. Such a move will boost Hill's value in the fantasy leagues. The 6'10" center is averaging 9.1 PPG, 7.6 RPG and 55.4 FG% in 20.2 MPG.