Strategies
Week 9 – Covering Every Position on the Field

The Bears travel to Green Bay to take on the Packers in what could be a one sided matchup. The Bears are still without quarterback Jay Cutler. They are also coming off a 45-41 loss to the Washington Redskins.
Rodgers and Lacy will get to go against the same Bears defense allowed 298 passing yards to Robert Griffin III and 209 yards rushing yards. Alfred Morris rushed for 95 yards, Roy Helu added 41 yards with three touchdowns and RGIII added 84 on eleven carries.
Top Fantasy Quarterbacks For Week 9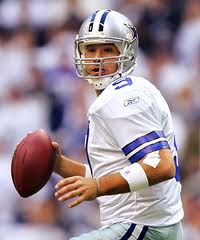 Tony Romo gets his shot at a Minnesota Vikings defense that allowed 285 yards passing and two touchdowns to Aaron Rodgers in week 8. The Vikings have allowed 15 passing touchdowns and 2,080 passing yards in 2013.
Robert Griffin III and the Washington Redskins take on the San Diego Chargers in week 9. These two clubs like to throw the ball and it should set up to be a high scoring contest. The Chargers defense is allowing the second most fantasy points to the quarterback position. Their defense also has only three interceptions in seven games this season.
Top Fantasy Wide Receivers For Week 9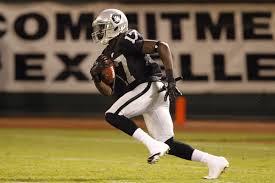 Denarius Moore is emerging as the main threat for Terrelle Pryor in Oakland. Moore has 27 catches for 431 yards and four touchdowns in the team's seven games. This week the Raiders take on a Philadelphia Eagles team that has allowed 14 touchdowns to the wide receiver position.
Dez Bryant who was seen yelling at his teammates last week is still one of the top wide receivers in football. Bryant showed that with his one handed touchdown grab in the end zone. Look for Romo to get him the ball more as he continues to make big plays for the team.
Top Running Backs For Week 9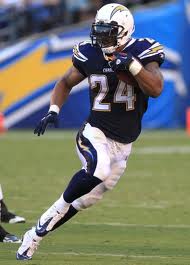 Ryan Mathews and the Chargers rushing attack get to go up against a Redskins team that has allowed the most points to the running back position in the NFL. They have also allowed the second most rushing touchdowns to running backs with nine.
Eddie Lacy will get the bulk of the carries again in week 9 against the Chicago Bears. Lacy has helped the passing game open up and the Packers go on a four game winning streak. The Bears are allowing a little over 100 yards rushing and one touchdown per game this season.
Top Tight Ends For Week 9
Jimmy Graham is still battling with his foot injury but was able to pull in two touchdown passes in the win over the Buffalo Bills in week 8. Graham is a must start each week and should continue to put up big numbers.
Jermaine Gresham and Tyler Eifert both have a great play when the Cincinnati Bengals take on the Miami Dolphins on Thursday Night Football. The Dolphins have allowed six touchdowns to the tight end position this season.
Breakout Player For Week 9
Brandon LaFell is a player to watch going up against the Atlanta Falcons in week 9. Last week we saw both Kenny Stills and Marvin Austin break out for their teams. LaFell has 278 yards and three touchdowns in 2013.