Strategies
Adrian Peterson gets his chance to shine on Monday Night Football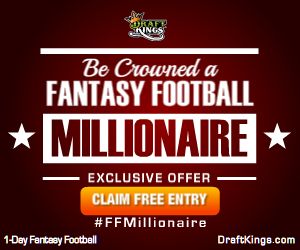 The Minnesota Vikings will travel to New York to take on the winless Giants. Peterson will get a crack at a Giants defense that has allowed the sixth most rushing yards this season.
The second game to watch from a fantasy standpoint is the Dallas Cowboys against the Philadelphia Eagles. These two teams like to throw the ball and have racked up over 2,000 yards of offense in six games. The Eagles rank second in the NFL averaging 449.8 yards a game. The Cowboys rank eleventh in yards and average 398.8 yards per game. The other positive note for fantasy owners is that these teams rank thirty-first and thirty-second in total offensive yards allowed.
Top Fantasy Quarterbacks For Week 7: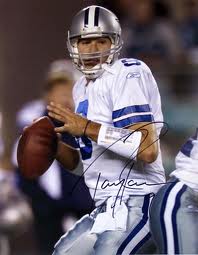 Tony Romo played against an Eagles team that is allowing over 20 points a game to opposing quarterbacks. In six games this season Romo has thrown for 1,693 yards, 14 touchdowns and three interceptions. In four of the six games Romo has thrown for at least two touchdowns.
Andrew Luck will take on the Denver Broncos on Sunday Night Football. The Broncos are allowing almost 19 points a game to opposing quarterbacks and if the Colts defense doesn't slow down Peyton Manning and their offense it could become a shootout. Last week the Broncos defense allowed over 300 yards passing to Chad Henne.
Top Fantasy Wide Receivers For Week 7:
Mike Wallace and the Miami Dolphins take on AFC East rivals the Buffalo Bills. Wallace faces off against a Bills defense that has allowed the second most points to opposing wide receivers. In each of the last three games against the Bills the number one wide receiver for the opposing team had at least one touchdown and 85 yards receiving.

Dez Bryant was slowed down last week against the Washington Redskins but look for a big game this week. Bryant is tied for third in the NFL with six touchdown catches and will be going up against an Eagles defense that has allowed 1,887 yards passing in six games.
Top Running Backs For Week 7:
Adrian Peterson gets a chance for a big game on Monday Night Football. Peterson and the Vikings will be going up against a Giants defense that has allowed the sixth most rushing yards in the NFL.
DeAngelo Williams and the Carolina Panthers take on the St. Louis Rams in week 7. The Rams defense has allowed the opposing team number one running back to go over 140 yards in three of their last four games.