Strategies
Bad Choices for the 2013 – 2014 Fantasy NBA season

The 2013 – 2014 NBA season is almost over and so will soon be the fantasy season. It has been a season with lots of ups and downs, lots of surprises both from players, who under or over performed but also from teams around the league. Some fantasy owners found great success by risking with their roster selections. Some others were definitely hurt by superstars who underperformed but mainly got injured. Let's break down some facts about the 2013 – 2014 fantasy season, as it comes to its end. We'll examine some of the worst selections fantasy owners made this season.
We saw several players struggling with their respective performances, when they were projected to play well. Deron Williams is one of them. The superstar point guard was projected to play big for the Brooklyn Nets but his production wasn't as big as lots of fantasy owners projected. Williams averages 14.5 PPG, 6.1 APG and 2.6 RPG in 32.2 MPG but he missed a bunch of games due to injury.
Josh Smith is another star who was expected to make the difference, being in a new team. However, both he and the Detroit Pistons did surprisingly bad. J-Smoove continued to take bad shots and his co – existence with Andre Drummond and Greg Monroe just didn't work out this year in Detroit. His averages, 16.5 PPG, 6.9 RPG and 3.3 APG show that he was slightly overrated, when it comes to fantasy selections.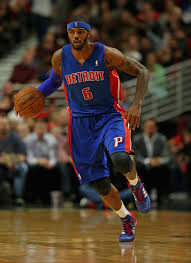 Marc Gasol is our last member of the "bad selections" list. The Spaniard center missed a big part of the season due to an injury. Now, that was just a misfortune for him, but still, he lost much of his fantasy value due to that fact. Of course, he didn't hurt that badly any fantasy team, as especially during the second half of the season, he played well. However, he wasn't a great as he was supposed to be in overall.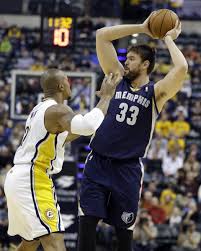 Injuries are always an issue, for any team and for any player. Dwyane Wade and the defending champs, Miami Heat are no exception. After the end of the previous season and also the playoffs, it was obvious that Wade would experience health and conditioning issues this season. For those who took the risk to select him for their teams, they certainly got hurt, at least at some point. Although Wade was productive in several games this season, he appeared in just 51 games up to now, while in some games he couldn't reach that superstar level of performance.
Finally, we could say that Dwight Howard was a bad selection for fantasy owners this season. It's not that he wasn't solid. On the contrary, his 18.5 PPG, 12.3 RPG and 1.8 BLKPG prove that he helped lots of fantasy teams. However, he was slightly overrated. The Rockets expect even more out of him and so do fantasy owners. Hopefully Howard will be better next season for Houston.