Strategies
Diamond Dan's Fantasy Football Diamonds in the Rough: Week 2
Fantasy Football Draft Time
As we edge nearer toward the NFL season, it's time to dig deeper and uncover those diamonds in the rough that will shock fantasy leagues around the country. Sure, everyone wants Adrian Peterson with the first pick, and guys like Arian Foster and Marshawn Lynch rate pretty high. But, what about the player that may have breakout season in 2013? Here's a few who just might do so.  Come November when these diamonds are shining in your fantasy football team remember your go to RotoGuy Diamond Dan!
Alfred Morris (Washington)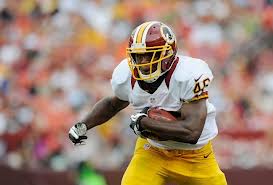 The Redskins RB set the franchise's all-time single-season rushing mark with 1,613 yards in his rookie season last year. He also scored 13 touchdowns. Morris will take the pressure off of QB Robert Griffin III, who is coming back from off-season knee surgery. The former Florida Atlantic RB finished second in the league last year in rushing yards and rushing touchdowns and is a solid pick.
Frank Gore (San Francisco)
Like Morris in Washington, Gore is the running threat that will alleviate some of the pressure on QB Colin Kaepernick. Gore rushed for 1,214 yards and eight touchdowns last year. Expect more of the same with the 49ers' offensive line, one of the best in the league. If Gore becomes more of a factor in the passing game as he was earlier in his career (52 catches in 2009, 46 in 2010), he'll be a solid point-producer.
Brandon Marshall (Chicago)
It's hard to believe Marshall is categorized as a sleeper, but with guys like Calvin Johnson, A.J. Green, and Dez Bryant at the top of the receiver board, Chicago's top WR slips through the cracks. All he did last year was catch 118 passes for 1,508 yards and 11 touchdowns. Not counting his rookie season when he was hurt, Marshall has caught at least 100 passes in four of six seasons.
Mike Wallace (Miami)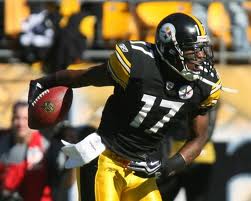 One of the league's fastest players, Wallace has a new home in Miami with a very good young QB in Ryan Tannehill. Wallace may not catch 100 balls, but he will put up some serious numbers. In four years in Pittsburgh, he averaged over 17 yards per reception and eight touchdowns per season. After holding out of training camp last year, Wallace only had 64 catches for 836 yards. Look for his numbers to drastically improve this season.
In planning for your upcoming fantasy league draft, keep these four players in mind. There are plenty of other 'rough diamonds' out there, but these four are solid picks that will produce solid numbers. Keep researching to find that guy who is on the verge of a breakout year.  I will so check back next week.