Strategies
Down the Stretch: Trade Ups for your Fantasy Baseball Team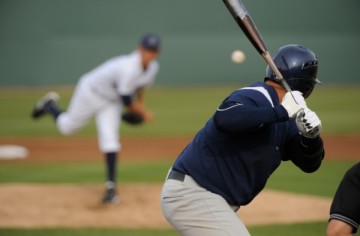 The 2013 Major League Baseball trading deadline has come and gone with a few teams making splashes including the Boston Red Sox who acquired Jake Peavy in a three team trade. This trade along with a  few others have big implications for fantasy baseball players across the country.
A few other names moving include Bud Norris who was dealt from the Houston Astros to the Baltimore Orioles and Ian Kennedy goes from the Arizona Diamondbacks to the San Diego Padres. All three of these pitchers on the move will be players to add if they are available in your leagues. Norris will most likely be slotted as the fifth starter in the rotation while Kennedy goes to a pitchers ball park in San Diego.
While most of the big names are taken in most leagues a few players possibly returning from the disabled list that could help your team include Milwaukee Brewers Aramis Ramirez, Michael Morse of the Seattle Mariners, Josh Willingham of the Minnesota Twins  and Atlanta Braves outfielder B.J. Upton. The injury list for the league is filled with big league talent depending on what players come back to help their club will be determined.
As Major League Baseball gets closer to suspending players linked to the biogenesis case  over the next  couple days. Fantasy owners of players such as Jhonny Peralta, Nelson Cruz and Everth Cabrera need to start planning. All three of these moves are expected to hurt their respective clubs as well as deliver a big blow to fantasy owners. The Detroits Tigers were able to acquire shortstop Jose Iglesias in a three way trade that also involved Jake Peavy getting  traded to the Red Sox. Igleisas is currently batting .330 in 63 games with 10 doubles, 2 triples, 1 home-run and 19 runs batted in. If you have either Cabrera or Cruz you might want to consider picking up current replacements on the Rangers and Padres.  For the Rangers watch out for a possible Manny Ramirez signing and for the Padres triple a shortstop Gregorio Petit.
Now for all the owners of players that slumped in the first half here a list of players that I expect to pick it up down the stretch. One player that has started to get hot is Kansas City Royals Billy Butler. Butler has always been a hot hitter after the all-star break posting a career .308 batting average after the mid summer classic. Butler is currently hitting .348 over his last 7 games with 2 doubles and  1 home-run. The other outfielder I like is Jason Heyward of the Atlanta Braves. Over the last 7 games Heyward has batted .320 with 2 home-runs and 5 runs driven in. Both of these players should improve down the stretch.
As far as players that have high expectations Giancarlo Stanton of the Miami Marlins will deliver results for fantasy owners down the stretch. He is my must watch player in the second half as he has been red hot over his last 7 games. Stanton has batted .435 with 2 home-runs and 4 runs batted in while raising his season batting average up .259 along with his home-runs up to 13.
Now most waiver wires are should fill up with players as September approaches and fantasy baseball playoffs starting. Teams will be making September call-ups to help bolster current line-ups and starting rotations.  These moves will allow fantasy owners to add depth while possible finding another David Price.