Strategies
DraftKings PGA Millionaire Makers Lineup for June 16, 2016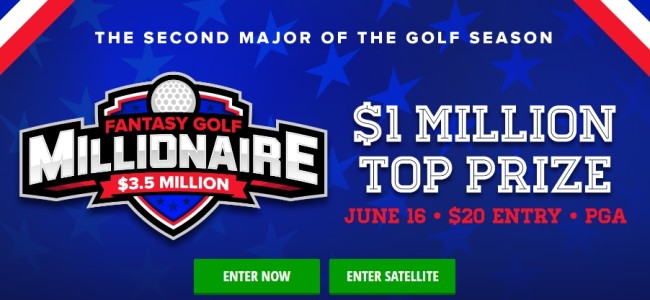 The best chance at taking home some big time money on the PGA US Open Millonaire Maker event is combining both the top stars of the game with the correct breakout stars. Now yes we could all dream that we had an endless salary cap to load up the stars like Jordan Spieth, Rory McIlroy and Jason Day. Unfortunatly that isn't the case as we couldn't build a DraftKings lineup around the three if we would like as it provides us with not enough cash to sign any other player.
As we start to look at the top options we like the idea of shying away from the big three in large part due to the high percentage of lineups the three will be built around. This could go either way for us as if they all play well we will miss out while using a player who might be used in a tenth of those lineups could reward us while helping out fewer other lineups.
For us the top option we like is Dustin Johnson who will save us a little cash while providing us with a really reliable option. Johnson enters the U.S. Open making cuts in all 12 of the events he has played at this season while posting in the top ten in seven of those events. Two of those top ten finishes have came over the past two weeks as Johnson finished fifth last weekend at the FedEx St. Jude Classic and third at the Memorial Tournament back two weekends ago.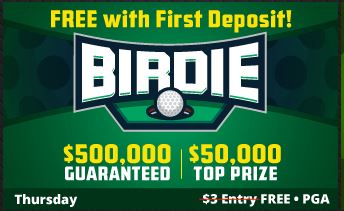 Here is our DraftKings PGA US Open Millionarie Maker Lineup .
Dustin Johnson ($11,000): We still expect Johnson to be used in a high percentage of lineups but can you imagine how many fantasy players are jumping in this contest for a shot at the top prize who might have only heard of McIlroy, Spieth or Day because of their latest marketing ventures? Look for Johnson to continue his success of late.
Russell Knox ($7,600): As we stated in our DraftKings Sleepers and Bargains list, Knox is a solid candidate heading into this tournament. When you look at his upside, Knox has four top 10 finishes this season including a win while making the cut in 14 of his 19 total events.
Tim Wilkinson ($5,800): In order to free up the additional cap space to spend on another top tier fantasy option we needed a deep fantasy sleeper. Wilkinson fits that mold as he has been very consistent in making cuts while taking home one top ten finish this season.
Rafael Cabrera-Bello ($6,800): Maybe not the house hold name but certainly a player that deserves a look at when building your DraftKings Millionaire Lineup. If you look at his success over the past few weeks he has impoved his game connecting on nearly 73 percent of greens in regulation. Cabrera-Bello has also played well at Majors in his career making the cut in seven of his 11 appearances in a Major.
Sergio Garcia ($8,900): While many might think this is a crazy pick as Garcia seems to find ways to yack at Major Championships, we however do not. Garcia currently sits atop the PGA tour in hitting greens in regulation. Add in his hot stretch of late taking hom first place at the Byron Nelson as well as a third place finish in his last European tour Event makes him a great fantasy option this week.
Bubba Watson ($9,500): For us we have seen to stick with Watson during these Millionaire Maker events. That will be the case this week as we rounded out our lineup going with the American Lefty. Watson has made the cut in all ten events he has played this season while taking home one trophy and three other top ten performances.