Strategies
Drew Brees and Tom Brady square off in week 6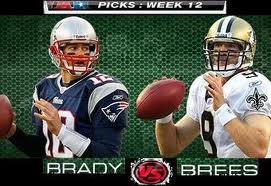 Drew Brees and the undefeated New Orleans Saints travel to take on Tom Brady and the New England Patriots. This game has the making to be a shoot-out if Bill Belichick can get the Patriots offense going. The one positive note for the team is tight end Rob Gronkowski is expected to play for the first time this season.
In other great fantasy matchups the Green Bay Packers take on the Baltimore Ravens in Baltimore. The Ravens secondary allowed over three hundred yards to Ryan Tannehill in week 5. Then on Sunday Night Football the Washington Redskins travel to take on the Dallas Cowboys. This game might end up being like the Cowboys verse Broncos game last week.
Top Fantasy Quarterbacks for Week 6:
Peyton Manning – The Broncos are coming off a 51-48 win in Dallas and host the 0-5 Jacksonville Jaguars at home. Manning has found ways to score against every team they have played this year and have the potential to throw five plus touchdowns for the second time this season. The Jaguars defense allowed three touchdown passes to Sam Bradford in week 5.
Andrew Luck – Coming off an impressive comeback victory against the Seattle Seahawks last week, Luck gets a shot at the 27th ranked passing defense of the San Diego Chargers. The Chargers are also allowing the second most fantasy points to opposing quarterbacks.
Top Fantasy Running Backs for Week 6:
DeMarco Murray –  The Cowboys take on their NFC East rivals, the Redskins on a Sunday Night Football. Murray gets his shot at a Redskins defense that is allowing over 21 points to opposing running backs. In five games this season Murray has found the end zone just twice but is averaging nearly 80 yards a game.
Arian Foster – Last week against the San Francisco 49ers, Foster rushed for 98 yards on 21 carries and caught four passes for 20 yards. This week he gets a St. Louis Rams defense that is allowing over 122 yards to opposing running backs.

Top Fantasy Wide Receivers for Week 6:
A.J. Green – Andy Dalton and Green get to go up against a Buffalo Bills defense that is allowing over 33 fantasy points per game. Last week the Bills allowed 86 yards and a touchdown to Josh Gordon.
Demaryius Thomas – This pick could also be used for Wes Welker and Eric Decker. The reason behind the choice is Manning likes to spread the ball around and he didn't get a touchdown grab in week 5. Thomas is also a deep threat who is capable of a big play on any pass.
Top Fantasy Tight Ends for Week 6:
Jimmy Graham – The sixth best fantasy player in the league based on points per game and number one overall if you remove the quarterbacks ahead of him. Last week Graham pulled in 10 catches for 135 yards against the Chicago Bears.
Julius Thomas – Like Jimmy Graham, Thomas is emerging as one of the best tight ends in the NFL. In week 6 he should have a good matchup against a Jaguars team allowing over 11 points per game to opposing tight ends.
Breakout Fantasy Player for Week 6: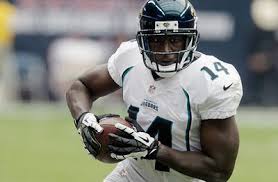 Justin Blackmon – Last week Blackmon returned after his four-game suspension to catch five passes for 136 yards and a touchdown. This week he is going up against a Broncos team that allows over 31 points per game to opposing wide receivers.