Strategies
Early look into the 2014 – 2015 Fantasy NBA Season

The 2013 – 2014 NBA season is almost over and so is the fantasy season. It was a season that we saw several surprises happening, as teams experienced ups and downs but also some players unexpectedly played above or below expectations. With the season in the books, it's time to have a first glimpse in the upcoming 2014 – 2015 campaign and some of the players that are expected to make the difference.
Eric Bledsoe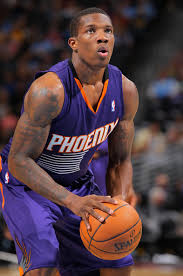 The Phoenix Suns missed the playoffs by just a bit but their course throughout the season has been impressive. One player fantasy owners should keep under their scope for the next season is guard Eric Bledsoe. The energetic guard missed the biggest chunk of the season due to an injury, but when he was active, he was really dominant. Bledsoe is an All-Star caliber player and he will certainly be emerging next season, assuming that he manages to avoid any more injuries. He averaged 18.0 PPG, 5.5 APG, 4.8 RPG and 1.6 STLPG and if he stays healthy, he can go even higher. He is just 24 years old and he is expected to emerge as a true star next season.
Victor Oladipo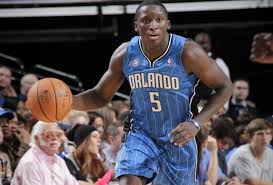 Even if rookie guard Victor Oladipo doesn't win the Rookie of the Year award this season, which will most probably go to Philadelphia 76ers' guard Michael Carter – Williams, he still managed to make his presence felt. He is now considered as a superstar on the rise and his numbers show why. He is averaging 13.9 PPG, 4.1 APG and 4.1 RPG and he quickly emerged as the leader of the Orlando Magic. Look for Oladipo to further increase his role in the Magic's rotation next season. Apparently, he will be the cornerstone the Magic will build around.
Al Horford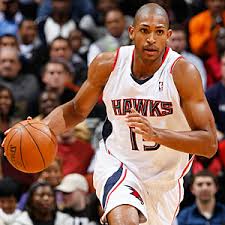 Atlanta Hawks' big man Al Horford missed the biggest part of the season after going down with an injury. Misfortunes and severe injuries have struck the versatile big man over the last couple of season. Nonetheless, he is still considered one of the best in the business and of course a terrific fantasy option. Once he returns to action and assuming that he is at his 100 percent, he can be an 18.0 PPG, 10.0 RPG and 1.5 BLKPG type of player.
Kobe Bryant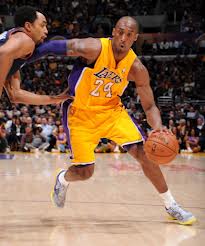 Don't forget about the Black Mamba. Kobe might have missed all but six games this season. However, he promised that he will come back and take revenge for the Los Angeles Lakers. Fantasy owners can simply believe him. Kobe was kept out of action for much longer than initially expect, in the team's effort to have him back and healthy next season. Kobe is expected to put his usual, Kobe-like numbers in 2014 – 2015.
Ryan Anderson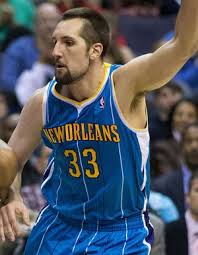 Another star injury came from the New Orleans Pelicans this season. Ryan Anderson was recording an exceptional season before he suffered a scary neck injury. He appeared in just 22 games this season but he did put up 19.8 PPG, 6.5 RPG and 3.0 three-pointers before he went down. We are looking forward to having him back next season in good health. We are sure he can do wonders for many fantasy NBA leagues.