Strategies
FanDuel Fantasy MLB Lineup for Tuesday April 7
The 2015 Major League Baseball season is here for FanDuel
owners to cash in. After a long winter filled with fantasy football, basketball and hockey now FanDuel owners can start to turn some of their attention to the major league baseball season.
This gives us a chance to put together one of our first lineups for tonight's lineup of games. In all sixteen teams are in action tonight including some of the games top hitters including Mike Trout who hit his first home run of the season on opening day against Felix Hernandez.
Our only issue with doing a MLB roster early in the day is late scratches or a manager's decision to change his roster based on past success. That being said we will give you an option play at each of the positions outside of starting pitcher.
We elected to go with Wei-Yin Chen for the Baltimore Orioles tonight against the Tampa Bay Rays. Heading into the season the Rays lineup looked to be one of the weaker ones on paper making him one of the better options on the mound.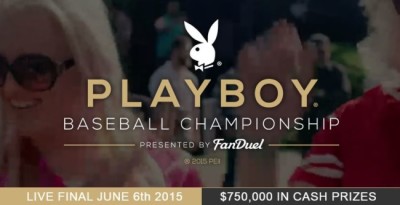 Here is our complete FanDuel MLB roster for Tuesday April 7th, 2015 .
Pitcher – Wei-Yin Chen ($7,600): Like yesterday with Chris Tillman, Chen is a great starting option against a Tampa Bay Rays team that will need to show us they can produce some offense.
Catcher – Yadier Molina ($3,200): Molina is one of the best hitting catchers in baseball making him a great start at the price. Tonight he gets a shot at Jake Arrieta who at times in his career has giving up big offensive numbers.
Option – Jordan Pacheco, Arizona Diamondbacks
First Baseman – Billy Butler ($3,200): Butler got off to a great start on opening day picking up a double, a rbi, a run and a walk. Based on the pitching matchup we like his chances today to put up some decent fantasy numbers.
Option – Brandon Belt, San Francisco Giants
Second Baseman – Robinson Cano ($4,500): Cano has faced off against CJ Wilson plenty in his career. The All-Star second baseman has 11 hits in 30 career at bats including a pair of extra base hits.
Option – Aaron Hill, Arizona Diamondbacks
Third Baseman – Chris Johnson ($2,600): While Johnson did not start on opening day we still like his matchup tonight. In his career Johnson has seven career hits in 17 at bats including four extra base hits and three runs driven in off of Mat Latos.
Option – Casey McGehee, San Francisco Giants
Shortstop – Everth Cabrera ($2,700): Like Johnson, Cabrera did not start on opening day but it was more about what Buck Showalter would have on his bench. Showalter indicated the speed Cabrera should be in the lineup tonight.
Option – Brad Miller, Seattle Mariners
Outfielder – Travis Snider ($2,700): The Orioles outfielder put together a terrific opening day picking up three hits to go along with two runs batted in. Snider should see the diamond every night for the club.
Option – Seth Smith, Seattle Mariners
Outfielder – Carlos Gonzalez ($3,900): Get using Cargo out of the lineup early in the season as his track record shows injuries typical catch up. That being said the Colorado Rockies outfielder has three career home runs against Matt Garza.
Option – Jason Heyward, St. Louis Cardinals
Outfielder – Adam Jones ($4,300): After a slow start Monday we like Jones tonight for the Orioles. Jones has seven career home runs at Tropicana Field making him a great option.
Option – Carlos Gomez, Milwaukee Brewers