Strategies
FanDuel MLB Lineup for Friday May 1st
The weekend is here as we all look to cash in on the Major League Baseball action on FanDuel
. For us the weekend is the best time of the week to cash in on FanDuel with almost every team in action within the day. That is the case tonight as we have 14 games to build a winning lineup from.
As we start to look around at the potential fantasy plays tonight around Major League Baseball the one key name to watch is Max Scherzer for the Washington Nationals. Scherzer who was dealing with a thumb injury causing him to miss a start will take the mound tonight against the New York Mets.
Another key fantasy play tonight is Evan Longoria for the Tampa Bay Rays. Longoria has had a solid track record of production against the Baltimore Orioles. That includes this season in just three game, Longoria has thre hits in eight at bats with one double, one home run and four walks.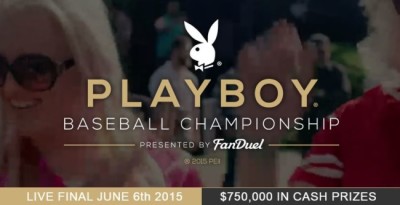 Here is our complete MLB FanDuel
lineup for Friday May 1st.
P – Jose Quintana ($7,600): While we like Scherzer's success against the Mets lineup we are also afraid of how the thumb will hold up. That landed us with Quintana against a Minnesota Twins lineup that ranks at the bottom in nearly every offensive category.
C – Stephen Vogt ($3,100): We looked at every option at the catcher position starting with which ones were playing in a hitters ball park. That landed us with Vogt who has four home runs and will be playing in the friendly hitter park at Arlington.
First Base – Mark Reynolds ($2,200): Reynolds was a simple option to use at first base and opened up a ton of salary cap relief. The St. Louis Cardinals outfielder/first baseman has five career hits including three home runs off of A.J. Burnett in 13 at bats.
Second Base – Neil Walker ($3,000): Sticking with players who have had some success against opposing starters Walker is a great option. Walker has 10 career hits off of Lance Lynn in 31 career at bats with two home runs.
Third Base – Evan Longoria ($3,100): The Rays third baseman has hit the Orioles well in his career including Chris Tillman. Longoria has six career home runs and eight runs driven in off of Longoria in 36 career at bats.
Short Stop – Brandon Crawford ($2,500): Looking for productive fantasy options landed us with Crawford. The San Francisco Giants short stop has yielded a positive fantasy output in each of his last 10 games including five of those with at least three fantasy points.
Outfielder – Mark Trumbo ($3,600): Trumbo is riding a three game hitting streak going seven for 12 with two doubles, one triple and a home run. If the Arizona Diamondbacks outfielder keeps swinging a hot bat like this he could be a nice play each night.
Outfielder – Nelson Cruz ($5,200): How can we not go with Cruz as he has responded in each contest this year the night after a negative fantasy production. Look for the home run leader to continue his production over the weekend in Houston.
Outfielder – George Springer ($3,900): After a some what slow start, Springer has started swing the bat well putting up at least eight fantasy points in three of his last six games. This weekend should be a fun series to watch between two lineups who can hit the ball out of the ballpark.
Join FanDuel's $250K Fri MLB Grand Slam Today!