Strategies
FanDuel MLB Lineup For Monday April 20th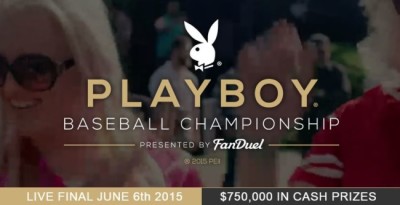 The weekend is over but let the Monday blues slow down your chance to cash in on FanDuel
. Tonight we have a nice eight game lineup around Major League Baseball to build from including a matchup at one of the top hitter's ball parks in the game. The downside to tonight's action is the lack of top talent starters throwing limiting your options.
Before we get to the starters let's take a look a few lineups that we like tonight to build from. The one game we really like is the San Diego Padres heading to take on the Colorado Rockies at Coors Field. This field has been historically hitter friendly over the years and we don't expect that to change anytime soon.
In this matchup you have a bunch of players you could go at including Troy Tulowitzki, Nolan Arenado, Matt Kemp and Justin Upton. The problem we have encountered is trying to figure out which ones to use tonight as a stack. Our other issue is trying to make it work with one of the starting pitchers throwing tonight. The other contest we like tonight based simply based on where the game is being played is the Cincinnati Reds at Milwaukee Brewers.
As we looked around the league for a starter tonight we stopped on HisashiIwakuma for the Seattle Mariners. The Mariners righty has yet to turn in a double digit fantasy performance but could begin to change tonight against the Houston Astros. The Astros sit in the bottom of the league in runs scored, hits, batting average and runs batted in.
Here is our complete FanDuel
for Monday April 20th, 2015. We recommend monitoring the weather conditions as well as the lineups as close to the starting time tonight.
P – HisashiIwakuma ($8,300): Looking at the starters on the mound tonight Iwakuma is as good of an option as any taking the hill. Tonight the Mariners starter gets a shot at a Astros team that has struggled at the plate outside of hitting a bunch of home runs something that is hard to do at Safeco Field.
Option: Alfredo Simon, Anthony DeSclafani (FanDuel Sleeper)
C – Mike Zunino ($2,400): Looking for a bargain tonight at the catchers position we turned to Mike Zunino of the Seattle Mariners. Zunino showed during the spring he can hit but has gotten off to a slow start.
Option: Derek Norris
First Base –Yonder Alonso ($3,200): The San Diego Padres first baseman has been fairly consistent over his last six games posting at least 2.5 fantasy points in five of those contests. Tonight he gets a chance to hit at Coors Field which always elevates a hitter's performance.
Second Base – JeddGyorko($2,700):We debated a few options at second base tonight before landing with Gyorko. The Padres second baseman has 10 career hits off of Jorge De La Rosa in 15 career at bats.
Option: Jason Kipnis
Third Base – Will Middlebrooks ($3,000): Middlebrooks enters tonights contest against the Rockies riding a five game hitting streak. In that stretch, the Padres third baseman has two home runs, five runs batted in and three runs scored.
Short Stop – Troy Tulowitzki ($5,300): Anytime the Rockies play at home Tulowitzki is a great option at at shortstop. Tulowitzki is a career .323 hitter at Coors Field for his career with 99 home runs and 351 runs driven in.
Option: Starlin Castro,
Outfielder – Austin Jackson ($2,500): Looking for a value bat we stumbled across the Mariners outfielder. Over his last three games, Jackson has six hits in 12 at bats with one home run, two runs batted in and two runs scored.
Outfielder – Ryan Braun ($3,600): Braun has been quiet to start the season but has not put back to back hitless performances over his last ten games. Now if the Brewers outfielder can pick up his first homerun of the spring it should spark his bat.
Outfielder – J.D. Martinez ($4,000): The Tigers outfielder has gotten off to a hot start picking up five home runs and 10 runs driven in over his first 12 games played. Tonight he will get a shot at CC Sabathia of the New York Yankees who has struggled this year allowing 15 hits over just 12.2 innings.
Options: Mike Trout (If you elect to use of fantasy sleeper on the mound swap Trout in), Carlos Gomez, Matt Kemp
Join FanDuel's $175K Mon MLB Grand Slam Today!