Strategies
FanDuel MLB Lineup for Monday May 4th
The MLB action is solid for fantasy baseball FanDuel
owners on this first Monday of May to cash in on. In all 11 Major League Basaeball games are in action including a few of the top starters in the game. This includes both Clayton Kershaw and Felix Hernandez. Other top starters on the mound tonight include Madison Bumgarner, Jordan Zimmerman and Dallas Keuchel.
Since many fantasy owners are going to elect to go with one of the top two options this led us to wonder what other stars we could compliment them with in our lineup. We ended up going with Kershaw simply based on his matchup tonight. One name that stood out was Yadier Molina for the St. Louis Cardinals.
Despite a slow season Molina is a career .395 hitter off of Travis Wood making him a great option. The best part of using Molina is his starting salary of $2,200 frees up some extra cash for a few other players on our team. Other great Fanduel Bargain options include Stephen Drew and Grady Sizemore based on salary and success.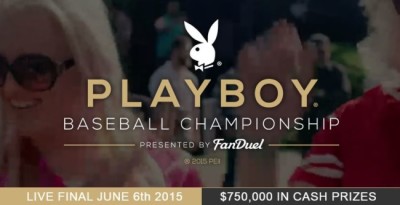 Here is our MLB FanDuel
Lineup for Monday May 4th, 2015.
P – Clayton Kershaw ($11,300): The debate could be made for either Kershaw or Felix Hernandez tonight to take the mound for our fantasy team. In the end we like the matchup Kershaw has facing off against the Milwaukee Brewers. The Brewers rank near the bottom of Major League Baseball in nearly every offensive category.
C – Yadier Molina ($2,200): Once one of the games top hitting catchers, Molina continues to struggle during the 2015 campaign. That being said Molina is a .395 career hitter off of Travis wood with three home runs and 13 runs driven in.
First Base – Adrian Gonzalez ($4,300): Sticking with players who have had a proven track record against starters they are facing tonight landed us with the Los Angeles Dodgers first baseman. Gonzalez is hitting .385 off of Kyle Lohse in 26 career at bats with two home runs.
Second Base – Stephen Drew ($2,200): We were in need of some FanDuel bargains as we landed with Stephen Drew of the New York Yankees. Drew despite struggling this season has six career hits off of R.A. Dickey with three of them going for extra base hits.
Third Base – Martin Prado ($3,100): The debate could be made for a few options tonight at third base including Prado and Yankees third baseman Alex Rodriguez. Prado is hitting .400 off of Jordan Zimmermann with three extra base hits in 20 career at bats.
Short Stop – Didi Gregorius ($2,200): Gregorius lands on our list of FanDuel bargains tonight despite having a down start to his 2015 season. That being said he has a hit in eight of his last ten games and nine positive fantasy performances in that stretch.
Outfielder – Matt Holliday ($3,500): Looking for a solid option in the outfield landed us with Holliday as the St. Louis Cardinals take on the Chicago Cubs. Holliday has hit Wood well in his career picking up 15 hits in 40 at bats with four home runs and nine runs driven in.
Outfielder – Grady Sizemore ($2,200): The Philadelphia Phillies outfielder looks as if he landed the everyday right field spot for the ball club. Add in his four hits in his last three games makes him a great option as a bargain to free up some salary.
Outfielder – George Springer ($3,900): Springer and the Houston Astros have been red hot of late making him one great option to start. The Astros outfielder has three home runs, eight runs driven in and four doubles over his last ten games. One other option is Carlos Gonzalez based on his success off of Josh Collmenter.
Join FanDuel's $125K Mon MLB Squeeze Today!