Strategies
FanDuel MLB Lineup for Thursday April 23
The MLB action is limited for Thursday Night but the opportunity to cash on in is still alive for FanDuel
owners. In all only four games are taking place on the diamond this evening after eight games are taking place around Major League Baseball this afternoon.
Tonight's lineup of games include the Oakland A's taking on the Los Angeles Angels, the Baltimore Orioles taking on the Toronto Blue Jays, the Boston Red Sox taking on the Tampa Bay Rays and the Kansas City Royals taking on the Chicago White Sox. From a fantasy standpoint the Orioles and Blue Jays game stands out after 25 runs were scored in the first two games of the series.
While we like the Orioles/Blue Jays matchup from a fantasy point for the lineup our question is which of the eight starters on the mound tonight warrant a start for our FanDuel lineup. Chris Sale has been solid to start the season posting back to back 14 plus fantasy performances but will take the mound against the red hot Royals.
One option is to take Yordano Ventura who registered 11 fantasy points earlier this season against the same White Sox lineup. In the end we are leaning towards Clay Buchholz tonight against a Rays team that is hitting just .231 on the season.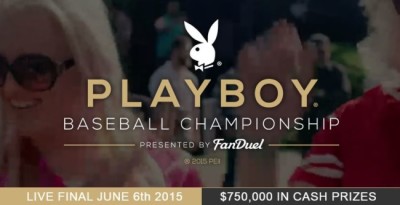 Here is our FanDuel lineup for April 23rd, 2015.
P – Clay Buchholz ($7,700): As we examined all eight starters tonight the Red Sox starter stood out as the top option. The Red Sox starter has pitched well in two of his three starts this season posting double digit fantasy points in each contest.
C – Ryan Hanigan ($2,500): When we looked at the fantasy matchups tonight we valued the outfield position a little higher limiting on what we had to spend on a few of the positions. This led us to Hanigan who has four hits over his last nine at bats with four runs scored.
First Base – Albert Pujols ($3,600): When you look at the matchup tonight against Jesse Chavez of the A's, Pujols is just one of three Angels we like. The Angels first baseman has seven career hits in 14 at bats verse Chavez with one home run and four runs batted in.
Second Base – Ryan Flaherty ($2,800): While Flaherty let us down yesterday, the Orioles versatile infielder had hit in five straight games including three mult-hits leading up to yesterday. We expect him to be in the lineup tonight against a right hander on the mound.
Third Base – Manny Machado ($3,200): It has been a slow start for the Orioles third baseman but he has shown he can hit well at times. This includes of late as he picked up three hits including a double and two runs batted in during this series.
Short Stop – Erick Aybar ($2,800): It was a tossup between Aybar and Jose Reyes tonight but we valued the Angels value. Aybar has hit Chavez well picking up five hits in 12 career at bats while Reyes is 9 for 24 lifetime against Chris Tillman with one home runs.
Option: Jose Reyes (You could go cheaper at the outfield position with either Trout or Cain)
Outfielder – Mike Trout ($5,700): The last of the Angels to have great success against Chavez is Mike Trout. Trout is hitting .364 against Chavez in 11 career at bats with two home runs and five runs driven in.
Outfielder – Lorenzo Cain ($4,000): Sticking with the matchup card landed us with Cain tonight against Chris Sale. The Royals outfielder has 13 career hits off of Sale including five extra base hits with two of them going for home runs.
Outfielder – Melky Cabrera ($2,700): The White Sox outfielder has been red hot of late hitting in five straight games. Over that stretch Cabrera has 11 hits in his last 21 at bats with four runs driven in and four runs scored.