Strategies
FanDuel MLB Lineup for Thursday April 30
The question FanDuel
owners have today is who should we start on the mound to cash in on tonight? In Minnesota, Chris Sale will take the mound for the Chicago White Sox against the Twins. Sale is the top salary starter on the hill tonight giving you one great option.
This will be Sale's second start against the Twins this season with his first start coming back on April 12th. In that start, Sale allowed just one earned run over six innings while striking out eight Twins. Overall, Sale has allowed two or fewer runs in each of his three starts.
While Sale seems to be a viable option other top starters include Jacob deGrom, Stephen Strasburg, Shelby Miller and Alfredo Simon. When we start to examine a few of the starters who have had success against the team they are facing.  Strasburg and the Washington Nationals take on the Mets.
Currently the Mets roster has posted a .211 at bats in 76 at bats with just six runs batted in. The stats lead us back to Sale as he has allowed the Twins to hit .245 off of him in 163 at bats but only 14 runs batted in. One sleeper option is Danny Duffy for the Kansas City Royals against the Detroit Tigers. The Tigers are hitting just .203 against Duffy in 79 career at bats.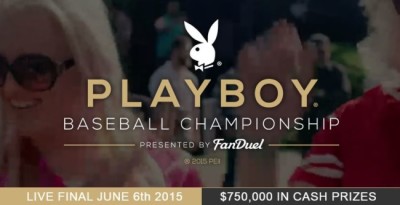 Here is our MLB FanDuel
lineup for Thursday April 30th.
P – Chris Sale ($10,000): As we looked around the starters tonight we bounced back to Sale. Sale's track record against the Minnesota Twins make him a perfect option on the mound tonight. In his career, Sale is 7-1 All-time against the Twins with a 2.37 earned run average.
C – Jason Castro ($2,300): The Houston Astros catcher is a great option tonight after getting the night off last night. Castro put together two back to back solid performances picking up over eight fantasy points in that stretch.
First Base – Eric Hosmer ($3,300): Hosmer is coming off his second home run of the season in the teams last game. Over his last three games, Hosmer has five hits in 13 at bats including a double, one home run, three runs batted in, three runs scored and a walk.
Second Base – Jason Kipnis ($2,700): We debated using Jose Altuve but couldn't justify the expensive move. Kipnis is coming off one of his top fantasy performances of the season picking up a home run and four runs driven in.
Third Base – Todd Frazier ($3,700): Frazier has been rewarding his fantasy owners of late picking up over 3 fantasy points in four of his last five contests. In that stretch, Frazier has two home runs, two runs batted in, five runs scored, four walks and two stolen bases. This hot streak has us jumping on board with Frazier tonight.
Short Stop – Andrelton Simmons ($2,500): Simmons is one player around Major League Baseball that has some success against his opposing starter. Simmons has five career hits in 10 at bats against Mike Leake.
Outfielder – Kelly Johnson ($2,800): Looking for somewhat of a bargain tonight landed us with Kelly Johnson. Johnson has put up some solid numbers against Leake picking up five hits in 13 at bats with one home run and two runs batted in.
Outfielder – Chris Carter ($2,600): Carter has gotten off to some what of a slow start but that could change any night. The Houston Astros outfielder picked up his second home run of the season and should provide some power potential any night of the week.
Outfielder – Nelson Cruz ($5,000): The Seattle Mariners designated hitter/outfielder might be the best option of any fantasy player tonight. Cruz enters tonight action riding a three game hitting streak with six hits, one double, one triple and one home run over that stretch.