Strategies
FanDuel MLB Lineup for Thursday May 21
The work week blue continue but don't let them bring you down as you have a chance to cash in on some MLB FanDuel
tonight. The downside to tonight's action is the limited range of games taking place with only 12 teams in action around Major League Baseball.
As we take a look at each of these matchups the one thing that stands out is the lack of top tier starting pitching that is taking the mound tonight. A few of the more notable names include Danny Salazar for the Cleveland Indians, Matt Shoemaker for the Los Angeles Angels, Julio Teheran for the Atlanta Braves, Clay Buckholz for the Boston Red Sox and Matt Garza for the Milwuakee Brewers.
In the end none of these names really stand out as a pitcher we want to take the mound for us tonight. That being said it does open the door up for a few cheaper options that might be able to produce a big outing. One of those starters is Alex Colome for the Tampa Bay Rays taking the mound against the Oakland A's. Another start that might be a solid option is Jesse Chavez for the A's against the Rays tonight.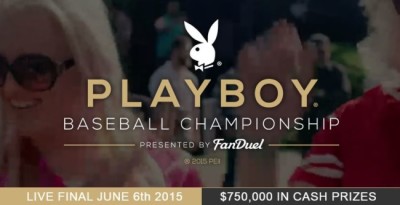 Here is our MLB FanDuel
lineup for Thursday May 21st 2015.
P – Jesse Chavez ($7,600): None of the starters really stood out for us tonight so we like Chavez's matchup against the Rays the other option is to take Teheran against the Brewers. Chavez has pitched well at times this year unfortunately the A's have struggled for much of the season.
C – Chris Iannetta ($2,700): The Los Angeles Angels catcher/designated hitter has been hot of late picking up two hits in three straight games. In that stretch Iannetta is hitting .636 with two doubles, one home run and three runs batted in.
First Base – David Ortiz ($3,100): We tossed it up between Ortiz and Freddi Freeman tonight in the end going with the Boston Red Sox star. Ortiz has been solid of late producing at least 1.5 fantasy points in four straight games including back to back games with a home run.
Second Base – Jace Peterson ($2,800): As we took a look at the second base position outside of Jason Kipnis at the top all the other players were in the same group. If you have a hunch about Peterson go with him if not we also took a look at Dustin Pedroia and Addison Russell. Peterson has four multi hit games over his last 10 outings.
Third Base – Kris Bryant ($4,000): Bryant is currently riding a nine game hitting streak for the Chicago Cubs. In that stretch the Cubs third baseman has yielded at least positive fantasy numbers with five of those contests going for over four fantasy points.
Short Stop – Alexi Amarista ($2,200): Looking for a FanDuel bargain landed us with the Padres middle infielder. Amarista got the night off last night making him an almost guarantee to start tonight but monitor his situation. The cheap spending at this position also opened up some extra salary to spend on the outfield position.
Outfielder – Mike Trout – ($5,000): Coming off a big night at the plate for the Angels, Trout is a solid play against a struggling R.A. Dickey tonight. Entering tonight's contest the Blue Jays starter has allowed at least four runs in five of his last six games including nine home runs.
Outfielder – Carlos Gomez ($4,200): We are simply riding the hot streak of Gomez tonight for the Brewers. Gomez has six hits in his last 13 at bats including one double, one home run, four runs driven in and two stolen bases.
Outfielder – Avisail Garcia ($3,200): The Chicago White Sox outfielder has been one of the more consistent hitters in their lineup each night. That has showed up in his fantasy production of late including seven contests with over 1.25 fantasy points including three of them with over 6.5 fantasy points.