Strategies
FanDuel MLB Lineup for Wednesday April 22
David Price, Clayton Kershaw take the mound on Wednesday for FanDuel
owners. These two are just a few of the top starters taking the mound for their respective teams tonight. Price will take the mound for the Detroit Tigers as they host the New York Yankees. Meanwhile Kershaw will look to lead his Los Angeles Dodgers over the Giants in San Francisco.
Along with these two top arms some of the other top arms taking the mound tonight include Johnny Cueto, Madison Bumgarner, Cole Hamels and Sonny Gray. The question is which of these starters will be worth what they cost. Kershaw costs $12,000 followed by Price at $11,400 and Cueto at $10,600.
Out of the bunch, Price might be performing the best out of the gate allowing just ne earned run over his first three starts. The downside is he has just one win to show for his strong start. As far as tonight's matchup Cueto has a great matchup on paper as he is going up against a Milwaukee Brewers team that ranks last in MLB in ops.
While the top starters are appealing you also have a few cheaper options that might provide you with some salary cap relief. One name that comes to mind is Jarred Cosart for the Miami Marlins. Cosart gets the start tonight against a struggling Philadelphia Phillies team. The Phillies are hitting just .213 through their first 14 gameas with eight home runs an a league low 38 runs batted in.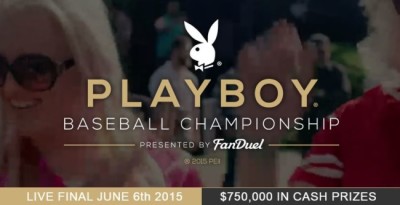 Here is our complete FanDuel lineup for Wednesday, April 22nd.
P – Clayton Kershaw ($12,000): We debated back and forth with this pick but we elected to go with the top starter on the mound. Kershaw returned to his old form in his last outing finishing with 21 fantasy points. If you elect to go with a cheaper option like Cosart the move would free up some extra money for hitters.
Option: Jarred Cosart (Fantasy Sleeper)
C – Kurt Suzuki ($2,500): Since we are on a tight budget after spending on Kershaw we had to look at players who have had a good track record against starters throwing tonight. Suzuki is hitting .381 for his career against Jeremy Guthrie with four extra base hits.
First Base – Justin Morneau ($4,000): We spent a little heavy on our first baseman but based on Morneaus career numbers it is worth it. Morneau has 10 extra base hits off of James Shields in his career including four home runs to go with 11 runs driven in.
Second Base – Jimmy Paredes ($2,700): Paredes is a bargain play tonight but we recommend following the lineups before the start tonight. Paredes hit the ball this past weekend against the Boston Red Sox but had the night off last night. Look for Buck Showalter to get him back in the lineup tonight.
Third Base – Yangervis Solarte ($2,700): We love any contest taking place at Coors Field unfortuanlty we didn't have a ton of spending money. Solarte is in the same boa as Paredes so if he is in the lineup start him.
Option: Aramis Ramirez (Ramirez might be the better play but love any hitter at Coors Field)
Short Stop – Adeiny Hechavarria ($2,700): Sticking with bargain hunting we elected to go with the Marlins short stop. Hechavarria has hit Cole Hamels well picking up eight hits over 22 career at bats.
Outfielder – Chris Carter ($2,400): Carter's value is as low as we expect it all season making him a great play tonight against the Mariners. The Astros outfielder has the potential to hit one out any night add that with his solid fantasy performance last night makes him a great Fanduel bargain play.
Outfielder – Curtis Granderson ($2,800): The Mets outfielder is swinging a hot bat picking up four hits over his last two games along with four runs driven in. Tonight he has a shot to continue his success against Eric Stults. Stults has giving up seven earned runs over his first two starts this season.
Outfielder – Mark Trumbo ($3,200): Looking for a power bat with limited budget is hard to do. Trumbo has yet to get hot at the plate but has shown some signs of late picking up 11 hits over his last nine games.
Option: Nelson Cruz (If you elect to go with Cosart, Cruz is a great play with eight home runs over his last 10 games), Michael Bourne
FanDuel – Instant Fantasy Baseball At Your Fingertips!