Strategies
FanDuel MLB Lineup for Wednesday April 29
The middle of the week is here as we get set for another day of MLB FanDuel
tonight. Tonight the headline play of the night is Felix Hernandez as he takes the mound for the Seattle Mariners against American League West rivals the Texas Rangers.
In his last start we elected to skip using him as their was a little concern earlier in the day that he was battling a leg injury. Hernandez went out that night pitched a complete game striking out nine hitters and finishing with his second straight fantasy performance with 22 points.
Now the debate is should we include him in the lineup tonight at $11,000? We could elect to skip him as many fantasy owners will be using him and add the funds to additional lineup spots. One cheaper option is Aaron Harang for the Philadelphia Phillies tonight against the St. Louis Cardinals.
Harang has back to back double digit fantasy performances but the more important part saves our lineup up $3,400. What we elected to do today which is a little different than we have in the past is provide two lineups built around an expensive starter and one around a cheaper starter.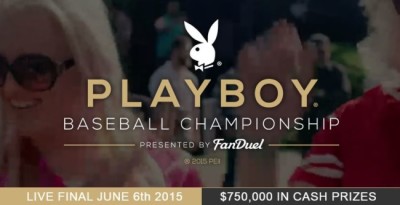 Here is our more expensive FanDuel lineup for tonight.
P – Felix Hernandez ($11,100): After back to back 22 point fantasy performances it is easy to anchor him into your lineup tonight. One of those two outings were against this same Rangers team.
C – Miguel Montero ($2,800): With Hernandez on the mound we were looking for discount options at every position. Monetero has the potential to not only produce but put up some solid fantasy numbers.
First Base – Pedro Alvarez ($2,700): The Pittsburgh Pirates first baseman has struggled for most of the season picking up just 14 hits in 62 at bats. The good news four of those hits have left the yard.
Second Base – Jace Peterson ($2,400): Peterson has been hot of late for the Atlanta Braves.  Over his last three games, Peterson has five hits in his last 10 games including four runs batted in, two walks and two runs scored.
Third Base – Juan Uribe ($2,500): Uribe is a gamble as the Dodgers have started to use Alex Guerrero in his place. That being said, Uribe has hit Ryan Vogelsong well picking up nine hits in 22 career at bats.
Short Stop – Jhonny Peralta ($2,700): The St. Louis Cardinals shortstop has hit Aaron Harang well in his career. In 30 career at bats Peralta has picked up ten total hits including five extra base hits including two home runs.
Outfielder – Juan Lagares ($2,600): The Mets outfielder is riding a four game hitting streak along with hitting in nine of his last 10 games. Over his last four games, Lagares has picked up nine hits including two doubles, one triple, four runs batted in and five runs scored.
Outfielder – Carlos Gonzalez ($3,200): Gonzalez has gotten off to a slow start but looking back at his track record he could flip a switch on almost any night. The Colorado Rockies outfielder has five career hits off of Vogelsong including two home runs.
Outfielder – Giancarlo Stanton ($4,900): After a slow start Gonzalez has been swinging a somewhat hot bat including three home runs over his last ten games. Currently Stanton is riding a four game hitting streak with seven hits over that stretch.
Here is our FanDuel lineup built around a cheaper option at starting pitcher.
P – Carlos Martinez ($8,500)
C – Nick Hundley ($2,800)
First Base – Lucas Duda ($3,700)
Second Base – Kolten Wong ($2,700)
Third Base – Nolan Arenado ($3,700)
Short Stop – Marcus Semien ($2,800)
Outfielder – Mark Trumbo ($3,200)
Outfielder – Ichiro Suzuki ($2,200)
Outfielder – Nelson Cruz ($4,900)
 Join FanDuel's $100K Wed MLB Squeeze