Strategies
FanDuel MLB Lineup for Wednesday May 20
The 2015 Major League Baseball season continues to cruise along as we all look to cash in on FanDuel
tonight. As we look around the diamond tonight all but two teams are in action opening up a endless list of opportunities to build your fantasy roster around.
A few names to monitor that would have been on our roster report yesterday but didn't get a chance to put it on paper was Bryce Harper for the Washington Nationals and Nelson Cruz for the Seattle Mariners. The only concern we had with Harper was his $6k salary leaving us with limited flexibility on the rest of our roster.
From a fantasy standpoint Harper might be the hardest guy to pass up right now thought. Over his last 10 fantasy games, Harper has at least 3.25 fantasy points in each game including three double digit performances. In those ten games the Washington Nationals outfielder has picked up a hit in at least nine with five home runs.
As for Cruz, his play yesterday would have been a lot easier since it was his return to Baltimore to take on a Orioles team that elected to pass up on him during this off-season. Cruz rewarded his fantasy owners with a big three run home run early in the game.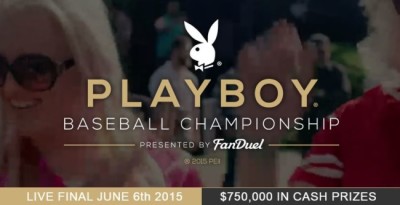 Here is our FanDuel
roster for Wednesday, May 20th.
P – Jake Odorizzi ($8,800): Tonight's lineup of top tier starter is real thin with no real ace taking the mound. The Tampa Bay Rays starter has been solid at times this season and he should have a shot at a real good outing against a Atlanta Braves team that has scored three our fewer runs in four of their last seven contests.
Catcher – Salvador Perez ($2,500): The catcher position is usually a spot you can grab some solid fantasy value under the $3k mark. The Kansas City Royals catcher has picked up at  least a hit in six straight games.
First Base – Miguel Cabrera ($5,300): Never really need a reason to put Miggy in your lineup. That being said he is hitting .308 off of Kyle Lohse in limited plate appearances with two home runs and four runs batted in.
Second Base – Jimmy Paredes ($3,200): As everyone starts to learn his name he continues to be red hot at the plate since returning from the disabled list. Paredes has picked up five multi hit games over his last 10 games including two home runs and 10 runs batted in.
Third Base – Maikel Franco ($2,500): Any player that plays at Coors Field is a great fantasy option. That being said Franco has picked up seven hits in his first 20 at bats since being promoted to the majors.
Short Stop – Adeiny Hechavarria ($2,300): The Miami Marlins short stop has played well early on during the season but his ability get hot or cold has hurt his fantasy production. That being said we were looking for a FanDuel bargain and he fits that bill tonight against the Arizona Diamondbacks.
Outfielder -Carlos Gonzalez ($3,200): We could have elected to go a little cheaper with a Gonzalez and Deshields Jr to load up on a more expensive player such as Nelson Cruz. In the end whenever the Rockies play at home we like our chances with players in this contest.
Outfielder – Adam Jones ($3,500): The Baltimore Orioles outfielder just missed a home run in game one against the Mariners. For us we love his value at $3,500 and like we did early on with a few stars we will try to ride him out.
Outfielder – Delino Deshields Jr ($3,400): Deshields has played well over the past 10 games only yielding two performances at zero or negative for fantasy owners. That includes five games with at least 4.25 fantasy points.

Join FanDuel's $175K Wed MLB Grand Slam Today!