Strategies
FanDuel MLB Lineup for Wednesday May 6
The fantasy action continues at full steam on FanDuel
 for the Major League Baseball action. That being said you still have time to sign up and cash in on FanDuel
NHL and NBA leagues the down side is the limited amount of options taking the court or ice on any given day.
That leaves us to look daily at the Major League Baseball action including tonight with a 12 game slate. Tonight's action is limited in top tier starters with the top starter on the mound coming from Chicago as Chris Sale looks to lead his White Sox over the Detroit Tigers with Alfredo Simon on the mound.
As we looked at tonight's lineup of games not one of the starters on the mound jumped out at us. Sale is going against one of the more dangerous lineups in the game makes him a difficult gamble. We tossed and turned on Alfredo Simon for the Tigers and Danny Duffy for the Kansas City Royals. The two sleeper options that could reward you are both Justin Masterson and Ubaldo Jimenez at just $6,900.
Like any day we try to break down based on past success against a pitcher as well as recent trends. That being said we noticed the other day one of our plays despite solid success against a pitcher got the night off. We suggest monitoring the MLB Lineups as they start to come in before the 7pm start time.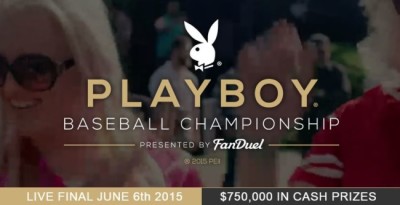 P – Alfredo Simon ($7,600): The Tigers starter is coming off his first rough outing of the season only going 4.1 innings. Prior to that start, Simon had posted four double digit fantasy performances in his first five starts. Simon benefits from playing with one of the top offenses in the game of baseball.
C – Mike Zunino ($2,300): We continue to like the Seattle Mariners catcher despite some early season struggles. Tonight he Zunino is four for 13 off of C.J. Wilson in his career with one home run and four runs driven in. Two other options are Brian McCann and Victor Martinez who both have had great success against the starter they are facing tonight. You would have to go cheaper at the outfield position possible replacing Mike Trout with Josh Reddick to save cap space.
First Base – Anthony Rizzo ($4,300): The options are endless at first base tonight including Miguel Cabrera, Mark Teixeira and even Adrian Gonzalez. The Cubs first baseman is currently riding a six game hitting streak with one double, one triple and a home run.
Second Base – Stephen Drew ($2,200): Looking for a FanDuel bargain isn't easy in baseball but Drew could be that answer tonight. Drew has a base salary of  $2,200 opening up some free cap space while having great success against Mark Buerhle in his career. Drew is eight for 19 in his career off the Toronto starter with three extra base hits.
Third Base – Adrian Beltre ($2,800): While it looks as father time is slowly starting to catch up with Beltre, the Texas Rangers third baseman still can produce with the top third baseman in the game. Beltre is batting .500 off of potential starter Samuel Deduno with two career home runs in 10 career at bats.
Short Stop – Andrelton Simmons ($2,600): The only short stop we really like today in action takes the field in the early action and that is Troy Tulowitzki. That being said Simmons is riding a five game hitting streak with two doubles, one triple, seven runs scored and two walks.
Outfielder – Brett Gardner ($3,700): The New York Yankees continue to play some good baseball opening up a few options tonight in their lineup including Brett Gardner. You could also consider Carlos Beltran as another great options with four career home runs off of Buehrle. That being said Gardner is hitting .375 off the Blue Jays starter with five extra base hits and four runs driven in.
Outfielder – Mike Trout ($5,300): When the salary works it never hurts to have one of the games best players in your lineup. Trout has cooled down of late but his ability to hit for power and potentially swipe a base makes him worth the play. If you don't like Trout you could go cheaper at the position tonight to free up some extra cash for a player like Jose Altuve at second base.
Outfielder – Adam Jones ($4,000): Jones might not be hitting the home runs like a Nelson Cruz but he is quietly putting together an MVP season for the Baltimore Orioles. Jones has three multi hit games over his last 10 outings with five runs driven in and five runs scored.
 Join FanDuel's $125K Wed MLB Grand Slam Today!