Strategies
FanDuel NBA Lineup for Monday March 23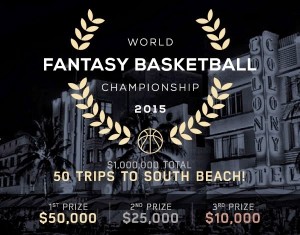 Steph Curry, James Harden headline top FanDuel
 options for March 23rd. Curry and the Golden State Warriors host a Washington Wizards team led by John Wall. Meanwhile Harden will lead his Houston Rockets into Indiana to take on the Pacers. Along with these two matchups the NBA features four additional match ups on Monday to take advantage of for you FanDuel
lineup.
As we started to prep for tonights lineup we started our research as always looking at the top over/under scores for the night as well as the top teams based on Hollingers pace of play. This led us to both Curry and Harden tonight as both of their contests have lines over 202.5 points. The third contest that features a plus 200 over/under features the Boston Celtics heading to take on the Brooklyn Nets.
The Warriors point guard has been solid of late recording five straight contests over 30 fantasy points since his was rested against Denver back on March 13th. While you can find some bargains that could save you a few bucks that put up the same stat line his ability to drop 50 fantasy points on any night increases his value.
Harden on the other hand is coming off his firs fantasy performance under 30 points in his last ten games. That being said eight of the other games he posted at least 31 fantasy points including 66 last week against the Denver Nuggets.
JOIN FANDUEL'S $200K Mon NBA SLAM TODAY!

Here is our complete FanDuel
NBA lineup for Monday March 23rd.
PG – Stephen Curry ($9,800): The point guard match up out west between Curry and Wall might be the best one of the night. That being said Curry has the ability to drop 50 points almost every night of the week making him a must start tonight against a very solid Wizards team.
PG – Deron Williams ($5,600): As we looked around the NBA we wanted two point guards between the three high projected scoring contests tonight. Williams might have some of the best value at $5,600 going into tonight's contest. We also like George Hill at this play for the Indiana Pacers but would have to give up some value at another position.
SG – James Harden ($11,000): The top fantasy scorer taking the court tonight makes him an ideal option on any fantasy roster. This move will also help off-set to high amount of fantasy owners using him tonight in action.
SG – Evan Turner ($5,800): While Turner saw an increase in fantasy production on Sunday with Marcus Smart out of the lineup we still like him tonight for the Celtics. Turner has six straight games over 20 fantasy points including two 40 plus performances.
SF – Jeff Green ($5,000): Green has been hot of late for fantasy owners posting over 31 fantasy points in two of his last three contests. Tonight Green and the Memphis Grizzlies take on a very bad New York Knicks team.
SF – Jae Crowder ($5,200): We love Crowder tonight and we also love his value at only $5,200. Over his last five games the Celtic small forward has at least 22 fantasy points in each of those game including a 34.9 point performance yesterday.
PF – Luis Scola ($4,800): Looking for a FanDuel
bargain led us to Scola tonight for the Pacers. While he has the ability to a lay a dud from time to time we looked at his salary as well as his three straight games over 22 fantasy points making the move a smart move to upgrade at another position.
PF – Donatas Motiejunas ($5,600): You have two options at this price point for tonight's contest either Motiejunas for the Rockets or David West against the Rockets. While we elected to go with Motiejunas based on his fantasy production of late West is also a great option tonight against a Rockets team allowing the most fantasy points to the power forward position over the past three weeks.
C – Joakim Noah ($7,000): The Chicago Bulls center has four straight games over 30 fantasy points making him a great option. While many might be concerned over his 15 fantasy performance against the Hornets just a few weeks back that was also coming after he missed a game just two days prior. Other options for you include Marcin Gortat for the Wizards in a game that could see a ton of rebound opportunities.