Strategies
Fantasy AFC Championship Preview

The New England Patriots will head to Colorado to face the Denver Broncos on Sunday night. This will be a very interesting AFC Championship Game and it will start at 3:00 ET. The game will include a significant battle between arguably the two best quarterbacks of the league, Tom Brady from the Patriots and Peyton Manning from the Broncos.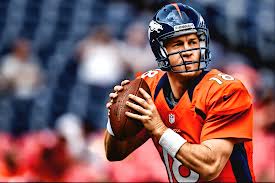 The Denver Broncos broke the all-time NFL record for passing yards, going for 5,477 and they also set a new scoring record with 606 points. Denver led the league in first downs and also passer rating. Of course, Peyton Manning had a big contribution in all these record settings. In fact, Manning is recording the best statistical season by a quarterback in league history.
The Broncos have several receivers for Manning to combine. Demaryius Thomas is one of them. He had 1,430 yards in 2013 while Eric Decker recorded 1,288 yards. Julius Thomas and receiver Wes Welker also performed really well in the season. Knowshon Moreno ran for 1,043 yards in the season and he also had 548 receiving yards. The Broncos' offense has been superb this year. They gave up a league-best 20 sacks this season. Denver's offense was not as good as usual against the San Diego Chargers last week. They had just 363 total yards in their 24-17 victory.
The New England Patriots have one of the NFL's top scoring offenses. Although they didn't have Rob Gronkowski available for the biggest chunk of the season due to injury and despite losing Wes Welker and Aaron Hernandez through free agency and jail they continued to stay at the top of their game. Stevan Ridley and LaGarrette Blount both played very well against the Colts, recording several touchdowns.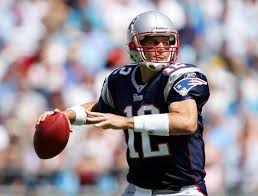 Tom Brady has been delivering with consistency this season, too. He posted another 4,000-passing yard season. Of course, his numbers across the board are not he is accustomed to deliver. When the Pats play on the road, Brady has an 82.3 passer rating this season, in contrast to 92.8 when New England is playing at home.
On defense, New England has the slight advantage. The Pats held regular season opponents to just 21.1 points per game, ranking 10th in the league. The Broncos on the other hand rank 22nd with 24.9 points. Denver has one of the NFL's worst pass defenses and also an above average run defense. Defensive tackle Terrance Knighton has been playing with consistency this season while for New England, Rob Ninkovich and Chandler Jones have been also delivering combining for 19.5 sacks in 2013.
So what will it take for each team to win?
Denver will have to dominate the line of scrimmage and focus on defense. They will have to try and contain Tom Brady and force incompletions. In addition, they should not allow LaGarrette Blount running over them like he did during against Indianapolis. Peyton Manning should get things started early on.
New England should quickly establish the run game thus opening holes for the Pats to attack from the air. Tom Brady will need to avoid getting sacked and he will also have to be quick getting rid of the ball. On defense, New England should try and force Denver to run the ball. If New England allows Denver to develop passing plays, Manning will most probably score.