Strategies
FANTASY BASEBALL April 2015 Recap
If you are still giddy about the start of the baseball season, you are not alone, as there are tons of surprises both with team and player performances.  Several players that you paid top dollar have been slow out of the gate, and in some cases there's reason to be concerned.  Consequently there are players that are giving you more than what you paid for, and in most cases you'll have a balance on your rosters.  There's always that guy however, who seems to have hit with every draft pick and FA agent pick up and unless you're that guy, it irritates you to know end. Let's take a look at some fast starters, best value and players who will come around at each position and you can decide what to do with them.
FIRST BASE – ADRIAN!!
Fast Starter – Adrian Gonzalez:  The Dodger first basemen leads all 1Bs in runs and RBIs and is 2nd in HRs, so if you got him in the 3rd round like many did  you got yourself the best fantasy one bagger plus good value.  He's an RBI machine so these numbers will not decline.
Best Value – Lucas Duda :  He's  top 12 at his position and his  counting stats are amazing even if you are playing him in the utility spot.  All he does is get on base with a plus 400 obp look for him to continue to drive the ball.  30 HR power outside of the top 100 – you were foolish to pass that up.
Coming Around – Miguel Cabrera:  The good news is that he's healthy and seeing the ball well.  You took him early so you need more from him, and Miggy hasn't given any signs that he's on the decline, despite early season skepticism.  Look for him to become the top ranked 1B by the end of the season.
SECOND BASE – No Way Jose!
Fast Starter – Jose Altuve:  This guy is a beast on the base paths and his counting stats are on the rise.  His numbers aren't the best at the position, but his 5 SBs measure out to a huge number by the end of the year.  He'll hit for more power than Dee Gordon making Altuve the best 2B money can buy.
Best Value – Devon Travis:  Easily the best value going undrafted in many leagues, Travis leads all second basemen in runs, HRs, RBIs, and is second in OBP for those with 60 or more ABs.  Travis could have been the "Fast Starter" but his numbers are likely to decline, but from a value standpoint he's tops.
Coming Around – Dee Gordon:  Let's face it, you drafted this guy to steal, and when Anthony Rizzo has more SBs than Gordon that's a problem.  If you own him, there's reason to be optimistic as he in the top of the league in hits.  He's getting on base, and once he figures out his new environment he'll be lightning on the bases.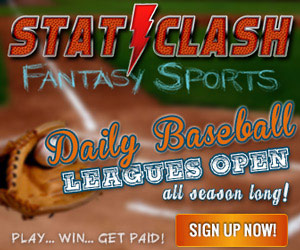 THIRD BASE – Frazier the Laser
Fast Starter – Todd Frazier:  Neck and neck with Josh Donaldson, both players lead all 3Bs in runs and RBIs.  Frazier however has more SBs and HRs making him the top dog the hot corner.  No one balances speed and power than Frazier especially the last 12 months so keep rolling with him and enjoy the value.
Best Value – Alex Rodriguez:  You probably just threw up in your mouth a little bit, but the guy was drafted in the late rounds or plucked off the wire, leads 3Bs in HRs and almost has a .400 obp.  You can't say that's bad value so ride the wave while you can as it could be the cheapest 25 HRs you've ever had.
Coming Around – Kris Bryant:  After a 0-4 start with 3 Ks, it's ok to admit you were a bit nervous.  Since then however he's gotten on base in every game, and shown veteran poise at the plate taking walks, driving in runs and flashing some speed.  A little power from the rookie won't offend those who have shares, and it's assume that once he hits the first one, he'll be making it rain in Wrigley Field.

SHORTSTOP – Who's more Manly than Hanley
Fast Starter – Hanley Ramirez:  If you picked him up anywhere in the second round you are getting amazing value at a shallow position.  Ramirez is doing everything right now for the Red Sox including mashing HRs which leads the majors, getting on base, and flashing speed.  No other SS even touches him.
Best Value – Alex Hechavarria:  Who? … is likely what you just said but note that the Marlins SS is in the top 15 in all of baseball in runs and RBIs.  He is currently the 2nd ranked fantasy SS and is still not owned in 44% of leagues.  Unless you have Hanley this guy is better than whom you have and that's just dumb.
Coming Around – Troy Tulowitski:  As long as he stays healthy he'll move up the rank from his current position of 9th best fantasy SS.  He looks like he's just waiting to be traded, so when he does look for a top 2 finish at a week position.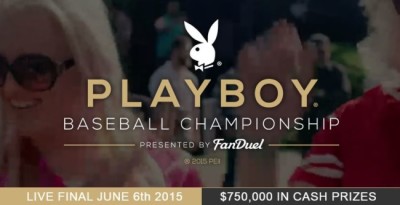 OUTFIELD – Keeping Up With the Jones
Fast Starter – Adam Jones:  People still passed this guy up in the 2nd round and shame on you for the most part.  The Baltimore outfielder seems to get on base twice a game, and always does something productive whether scoring or driving in a run.  Counting stats are great, but the ratio stats are better.
Best Value – Jake Marisnick:  He's ranked one spot behind Billy Hamilton and if he's on your roster you likely paid very little for him.  If Hamilton gets you 60 SBs that's great, but he kills OBP and power stats.  Marisnick however contributes in every stat, and has a better OBP by .115, and you got him way cheaper.
Coming Around – Bryce Harper:  The Nats are struggling mightily right now but Harper is making things happen.  Though it would be nice if he could get better on the base paths look for him to get way more RBI opportunities once Anthony Rendon gets back.
PITCHERS – Bauer Power
Fast Starter – Chris Archer:  Felix Hernandez could live on the top of this list, but Chris Archer has been slightly better.  With an ERA and WHIP below one Archer has combined his outstanding K rate with 3 wins as well.  His stuff looks good and Archer looks poised on the mound. It's too bad Tampa Bay is terrible.
Best Value – Trevor Bauer: The Cleveland starter appears to be realizing his ceiling as he's put together some great outings this season including a no-hitter into the 7th that he got pulled from because he threw 120 pitches.  He needs to walk fewer batters but his K rate is ridiculous right now, and the fact that you got him dirt cheap means that provides exceptional value.
Coming Around – John Lester: The first year Cub has been a dumpster fire so far this year, but poses a great buy low candidate.  His plus 6 era and high WHIP are going to come down.  The wins will likely start piling up as well as Lester is still looking for the first W.  Buy low and don't look back, he's too good not to figure it out.