Strategies
Fantasy Baseball Possible Season Replacements
The 2013 MLB season is heating up along with fantasy baseball leagues around the country. As the suspensions were handed down last week a few key players for many fantasy teams were included. These players included Nelson Cruz, Evereth Cabrera and Jhonny Peralta all who are point producers in most fantasy leagues. For the owners of the players I would suggest looking into the possible replacements for those teams to fill your vacancies.
While the season has had many surprises most of the key players are already filling spots on teams. The idea is to find a late season call up or even a player who might have struggled that has gotten hot of late. Here are 10 players to consider picking up if he is available in your league.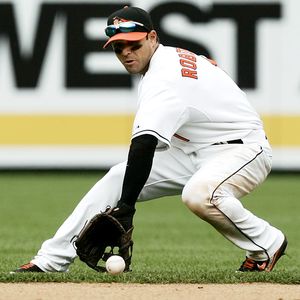 Brian Roberts of the Baltimore Orioles: Now Roberts isn't the same player he was earlier in his career he still has some speed and gap power. If he stays healthy down the stretch look forward to getting the bulk of the starts at second for the O's.
Brian Dozier of the Minnesota Twins: Dozier has been hot of late going 14 for 44 in his last 10 games with 2 home-runs and 8 runs batted in.
Bud Norris of the Baltimore Orioles: Now 2-0 after being traded from the Astros. Norris looks like a solid addition to any team needing a starting pitcher.
Xander Bogaerts of the Boston Red Sox: Look for this shortstop to play a key role down the stretch for the Sox. If you have a free spot on your roster to pick him up I would add him before September.
DJ Lemahieu of the Colorado Rockies: Starting at second base for the club picked up his second three hit game of the month of August. Could provide depth at second base for any club.
Aramis Ramirez of the Milwaukee Brewers: Look for him to be activated this week and provide the club with a much needed bath. Ramirez could provide some power to a fantasy team in need of a bat.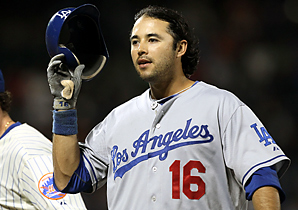 Andre Ethier of the Los Angeles Dodgers: Over his last 7 games Ethier has batted .364 with 8 hits, 5 walks and 5 runs batted in. Look for more playing time to come if he continues to produce like this.
Alex Rios of the Chicago White Sox: Rios was claimed off waivers today by the Texas Rangers while a trade is not in the works the change of scenery could help him down the stretch.
Ivan Nova of the New York Yankees: In his last three starts he has allowed 4 earned runs over 21 innings while striking out 20. Nova has picked up the slack for the team.
Kenley Jansen of the Los Angeles Dodgers: Jansen has been lights out in the closer role not allowing a run over his last 8 outings. In those 8 outings he has 5 saves and 1 win. These are a few players to keep an eye on over the next few days.
Another play that might be worth picking up is Mark Reynolds who was designated for assignment today. If latches on to a playoff team he has the ability to get hot and hit 10 home-runs or more in September.