Strategies
Fantasy basketball replacements for Brook Lopez

The season-ending injury of Brook Lopez put further pressure on the already struggling Brooklyn Nets.  Along with all the other injuries his team-mates are facing, Lopez has put his team in a deeper hole. Now, the team will have to find replacements and try to alter its system on both ends of the floor. Let's explore some fantasy replacements for Brook Lopez at center for the Nets.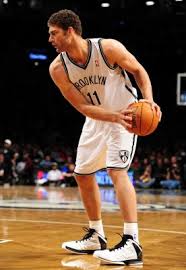 Kevin Garnett will certainly have to step up for the missing Lopez. Garnett is a player who can defend the center spot. He has proved that during his tenure with the Boston Celtics, where he played at center for the most part of the last few seasons. The Head Coach of the Brooklyn Nets, Jason Kidd could place Garnett at center, while placing either Andrei Kirilenko or Reggie Evans at the starting power forward spot. That would mean the Nets would use a smaller but more versatile lineup. At this stage Brooklyn might want to shake things up in order to find success.
The Nets could also put Reggie Evans at center. Nonetheless, Evans is a bit undersized plus he hasn't been that effective up to now in the season. Of course, he is a solid defender but Brooklyn will have trouble finding scoring with Evans in the starting five. Evans is averaging 2.1 PPG, 4.6 RPG and also 35.5 FG% up to now in the season.
Another option for Jason Kidd would be Andray Blatche. Blatche may rank as the best replacement for the injured Brook Lopez if Kidd doesn't put KG at center. Blatche is a player who has fluctuations in his performance but he is very good on offensive he deserves more playing time. Up to this point of the season, in 22.1 MPG he is putting up 11.8 PPG, 5.9 RPG and also 47.4 FG%. Andray Blatche has the size and the body to defend the best opposing centers.
Mason Plumlee could be another option for Brooklyn. He is a 6'11" rookie center who is currently averaging 6.1 PPG, 2.9 RPG and also 68.8 FG% this season. He is doing all that in 16.7 MPG. This might be a tricky option for the Nets, because the 23-year old Plumlee doesn't have much experience. For sure, he has the size but it takes more than that to stand up firm against the best opposing centers in the NBA.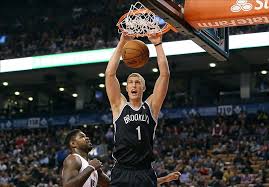 At last, Brooklyn could also throw Mirza Teletovic in the starting five. Nonetheless, it makes more sense if Teletovic was assigned with the power forward role instead of the center. That's because he is undersized. He could be used alongside Kevin Garnett if KG takes on at center.
Thankfully, the Nets have many options. Eventhough they lost their starting center and leading scorer in Lopez, the Rotoguys believe they have the assets to find their way to a better course this season.