Strategies
Fantasy Football Is Just Around The Corner: Find Your Sleeper by Diamond Dan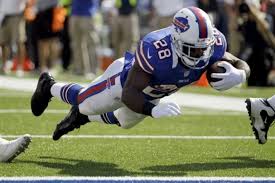 With NFL teams preparing to head to training camp as the month of July nears its end, it's never too early to start thinking about who to draft in your upcoming fantasy football draft. While my colleague Downtown Dave likes to dissect and analyze the big players which will likely go first and be on everyone's list I love 'discovering' unexplored territories and digging out that 'Diamond in the Rough'.  In my first of many weekly columns until the start of the NFL season I will offer some DITR (Diamond in the Rough) picks courtesy of Diamond Dan.  Remember the phrase and remember to keep reading every week.  You will want to jot these down but don't worry before the season starts I'll give you quick recap of all my DITR's.
So, while most will dream of getting that coveted first pick so they can select Adrian Peterson, it would be wise to prepare to find a sleeper or two to help your roster. Here is a look at some of the top DITR picks for the 2013 fantasy season.
C.J. Spiller (Buffalo)
After Peterson, the obvious first pick, you have Arian Foster and Doug Martin as locks to be chosen in the first round of your draft. However, if you are not fortunate enough to snag one of these running backs, you might opt for C.J. Spiller, who rushed for 1,244 yards and six touchdowns in his rookie year with the Bills.
LeSean McCoy (Philadelphia)
The other RB to consider is McCoy who will now operate in the new, up-tempo Chip Kelly offense. Sure, he only rushed for 840 yards and two touchdowns last year, but he missed some time due to injury and, face it, the Eagles' offense was anemic at times. McCoy could flourish in Kelly's offense which means he can put up points for you.
Demaryious Thomas (Denver)
Guys like Calvin Johnson and A.J. Green most likely will be among the top picks in most fantasy drafts. Demaryious Thomas should be, but he doesn't have the notoriety yet. Thomas is a big (6-3, 229), fast (4.3 in the 40-yard dash) receiver who will look to put himself among the league's elite with a breakout season in Denver this year. He wound up with 1,434 yards receiving and 10 touchdowns last year as a rookie.
Drew Brees (New Orleans)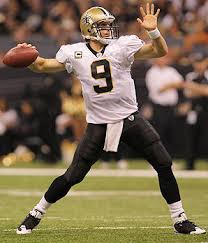 Many might not think of him as a sleeper, but Brees didn't have the kind of year in 2012 to which he is accustomed. With head coach Sean Payton returning, Brees and the Saints look to get back to their 2011 form when, as a team, they went 13-3 and the former Purdue QB threw for a team record 5,476 yards.
With the season not too far off, it would be wise to start thinking about possible fantasy draft scenarios. If you do not wind up with the first pick or even one of the first five picks, you need to have a strategy that will help you build a respectable fantasy roster. These are a few of the many sleepers that are out there. Do the research and find your diamond in the rough.