Strategies
Fantasy Football Matchups for Week 3 of the 2016 NFL Season

The 2016 NFL Season rolls into week 3 with a primetime showdown on Thursday Night Football between the Houston Texans and New England Patriots. For us the excitement is rising for another week of daily fantasy football action kicking off on FanDuel.
That being said this gives us a great chance to take a look at some of the top fantasy matchups of the weekend as well as an opportunity to help anyone looking to get into some fantasy contests on FanDuel kicking off tonight including the $250k Thursday Night NFL Rush that will award a top prize of $40k to the first place winner.
As we get started this weekend the first player you should really consider using in tonights contest is LeGarrette Blount. While we expect the Texans defense to play big on the defensive side of the ball, Bill Belichick will look to take the pressure of Jacoby Brissett against one of the games top pass rushing teams. Along with that look for Blount to get the bulk of the red zone touches to avoid any type of costly turnovers.
Over on the other side you could go with a handful of options including quarterback Brock Osweiler, wide receivers Will Fuller and DeAndre Hopkins as well as Lamar Miller. Entering Thursday Night Football the Patriots have allowed 660 passing yards to go along with four touchdown passes. Meanwhile the team has allowed one rushing touchdown in each of their first two contests.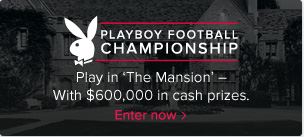 Here are the other key fantasy matchups to take advantage of in week 3 of the 2016 NFL Season.
Tajae Sharpe, Tennessee Titans: Entering the season Sharpe might have been a name that not many fantasy football owners had been really familiar with. Now as he continues to emerge as a threat in the Titans passing game and a premier matchup against an Oakland Raiders team allowing the most passing yards in the NFL (404 yards per contest), we expect him to have a big time on Sunday.
Melvin Gordon, San Diego Chargers: The time is now to jump on the Melvin Gordon bandwagon as he looks to take advantage of an Indianpolis Colts team that has struggled against opposing running backs. Entering week 3 the Colts ranked first in fantasy points allowed to opposing running backs after allowing a combined 391 total yards of offense and five total touchdowns over their first two games.
Join FanDuel's $2M NFL Sunday Million Today!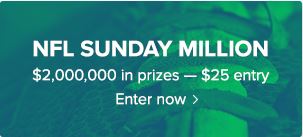 Joe Flacco, Baltimore Ravens: We have all seen the potential of Flacco at times including some big time fantasy performances over the past few seasons. This weekend he will get a shot at one of those contests going up against a Jacksonville Jagaurs defense that has allowed six passing touchdowns while recording zero interceptions in their first two losses of the season.
Jared Cook, Green Bay Packers: While the ball is being spread around a lot in the Packers offense we like Cook's matchup against a team that has allowed the most fantasy points to the position over the first two weeks. That team is the Detroit Lions who have allowed 15 catches for 179 yards and four touchdowns in just two games.
Other plays we like in week 3 of the NFL season include Philip Rivers, Aaron Rodgers, Rashad Jennings, Mark Ingram, Steve Smith, Jeremy Maclin and Eric Ebron.