Strategies
Fantasy NBA Players to watch for the remainder of the Season
The 2013-2014 NBA season is almost over and we are just about to enter the marvelous playoff period. Right before we do, let's have a look at some fantasy players who could have under your scope. Some of you, fantasy owners, might already be preparing for the next season but I am sure that there are a few owners out there still searching for some leftovers for this current season. Let's try and address the needs of both categories of fantasy owners, by examining some players, who were underperforming earlier in the season.
Tyreke Evans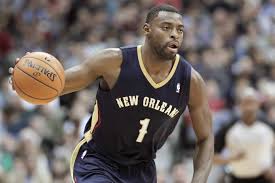 When Tyreke Evans was signed by the New Orleans Pelicans, he was expected to be the next big thing for this young emerging team. However, playing off the bench, Evans was not as good as we all expected during the first half of the season. However, as of lately and especially after the injury of Ryan Anderson, the emerging forward started uplifting his performance. He is averaging 21.5 PPG, 6.1 APG and 5.5 RPB during the last 10 games and in general this season, his averages are 14.0 PPG, 4.9 APG and 4.7 RPG. Look for Evans to further improve next season. Those of you who are searching for quick fixes, go with him, too.
Kenneth Faried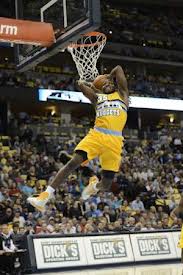 The Manimal had a very slow start in the season. His numbers were low and he even seemed to have struggles adjusting to the new Head Coach of the Denver Nuggets. However, he managed to improve his outputs since the All-Star break, since when he is averaging 18.1 PPG, 8.9 RPG and 1.1 STLPG. With J.J. Hickson out for the remainder of the season, Faried can only be expected to uplift his performance.
Amir Johnson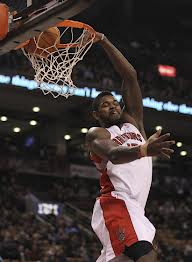 Amir Johnson is a player who goes on hot streaks often. However, after those streaks, he usually goes cold. In general, though, Johnson is a reliable and valuable solution for your fantasy team. Although he includes a big dose of risk for fantasy owners, if he finds pace, he will definitely reward you with his outputs. Don't select him if you have too many risky players in your team but do select him if you want to break out of a slump your team might be into.
Derrick Favors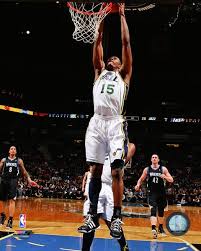 Now, I know that most of you barely take a close look on Utah Jazz players. I can't blame you, I do the same sometimes. However, despite the Jazz are one of the worst teams in the NBA, they have some capable players and very good for your fantasy team and Derrick Favors is one of them. He is averaging 12.9 PPG, 8.8 RPG and 1.5 BLKPG in 30.2 MPG this season. Keep him in your radar for the next seasons, too, as he is young and emerging. Of course, he will need to improve his game, mainly on the offensive end, but he has the entire summer to do so.