Strategies
Fantasy NFC Championship Preview

This year's NFC Championship will feature two teams from the NFC West division, a vision in which the third place team, the Arizona Cardinals, finished 10-6 and did not make the playoffs. This Sunday at 6:30 ET, the two top NFC West teams, the San Francisco 49ers and the Seattle Seahawks will face off at CenturyLink field in Seattle.  Both the 49ers and the Seahawks feature dual threat quarterbacks and elite power running backs. Both teams also feature a top ranked defense. Both teams are on the West Coast. They really are similar, almost evenly matched teams. Read on for the complete playoff preview.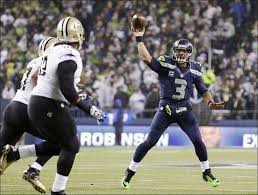 Seattle brings a solid passer to the table in quarterback Russell Wilson. Wilson has been excellent at keeping plays alive and finding the open receiver, with 26 passing touchdowns this season (even more than Tom Brady) to just 9 interceptions, for a 101.2 passer rating, which is fifth among passers with at least 300 pass attempts. Not bad for a 5'11" running quarterback. Wilson didn't get where he is now without the help of his receiving corp. Golden Tate (898 yards, 5 TDs) and Doug Baldwin (778 yards, 5 TDs) have been staples on the offense.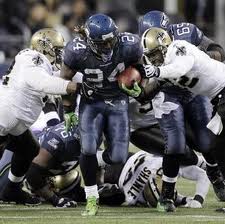 Marshawn "Beast Mode" Lynch has been a force for the Seahawks for a while now; this season hasn't changed that. Lynch ran for 1,257 yards this season with 12 touchdowns. In last week's Saints game, he racked up 140 yards on 28 carries with a couple of scores. Russell Wilson threw for just 103 yards in the game.
On paper, the Seahawks boast the NFL's best defense. Safety Earl Thomas (105 tackles, 5 INTs), corner Richard Sherman (8 INTs), and middle linebacker Bobby Wagner (120 tackles, 5 sacks) have all played very well this season. Having three players in key positions playing at a high level does a lot for a defensive unit. Defensive end Cliff Avril is also worth noting, as he has 8 sacks on the year while only starting 2 games.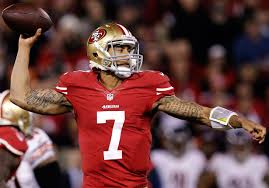 The 49ers counter Wilson with their own young star in Colin Kaepernick. Kaepernick is arguably a better runner than Wilson, but it's no question who the better passer is, but Kaepernick's advantage is his set of offensive weapons. San Francisco features multiple Pro-Bowl caliber players on offense, including Frank Gore (1,128 yards, 9 TDs), Anquan Boldin (1,179 yards, 7 TDs), and Vernon Davis (850 yards, 13 TDs). Davis averaged 16.3 yards per catch in 2013, tops in the NFL among tight ends.

Linebacker NaVorro Bowman has been one of the best linebackers in the game since 2011. In 2013, the former Penn State Nittany Lion racked up 145 tackles, 5 sacks, 2 interceptions, and 4 forced fumbles. Put Bowman together with fellow ILB Patrick Willis, (104 tackles, 2 FF) and you have yourself a solid front seven already. Throw in Justin (6.5 sacks) and Aldon Smith (8.5 sacks), and that makes for the fourth best run defense in the NFL.
What does each team have to do to win?
Seattle must make sure they can run the ball effectively with Marshawn Lynch. Historically, the playoffs have seen more running action than in the regular season, so establishing the run against a defense like San Francisco's is necessary. If the Seahawks have little success on the ground, Russell Wilson must be able to keep the play alive long enough for his receivers to get open.
The Seahawks have the league's best defense, including a pass defense that gave up only 30 plays of 20 or more yards during the regular season. It's unlikely that will change during this game, so look for 49ers head coach Jim Harbaugh to call a lot of running plays, including some read options. This should be a low scoring game that comes down to the wire.