Strategies
Fantasy NFL Saturday Preview
Saturday, January 11th will bring two marquee match ups. The Indianapolis Colts (11-5) will travel to Foxborough to take on the New England Patriots (12-4), and the New Orleans Saints (11-5) will go to Seattle to face the Seahawks (13-3). Both visitors are coming off close victories and must face teams fresh off a first round bye who have dominated at home.
New Orleans Saints at Seattle Seahawks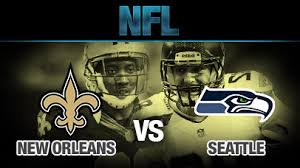 The New Orleans Saints, led by quarterback Drew Brees, are fresh off a last-second, 26-24 victory over the Philadelphia Eagles, their first road playoff victory in team history. On Saturday, they'll have to do it again, against a team who beat them 34-7 in the same stadium in Week 13.
The Saints ran for 185 net yards on 36 carries last week without top rusher Pierre Thomas. Why? Drew Brees does not play well in freezing weather (Saturday's game will be much warmer).  Saturday's game in Seattle should see more of Brees and less of Mark Ingram and the Saints RB corp. Brees threw one touchdown to two interceptions in last week's game against an Eagles defense weak against the pass. The key to a Saints win is the utilization of top tight end Jimmy Graham (held to just 44 yards against Philadelphia), Marques Colston, and rookie deep threat Kenny Stills.
Seattle boasts the NFC's top seed, and are 7-1 at home this season. QB Russell Wilson (101.2 passer rating this season) and RB Marshawn Lynch (1,573 total yards) have proven to be elite players in 2013. Look for a big game from one of those players, if not both. The reason why the Seahawks are regarded as the best in the NFC isn't their offense, but their top ranked defense. The Seahawks have allowed an average of 172 yards in the air this season; not good for a pass heavy team like the Saints. Seattle's defense is anchored by cornerback Richard Sherman, who led the NFL in interceptions, and free safety Earl Thomas, with 105 tackles and 5 picks.
Who will win this NFC playoff match up? Seattle has our pick.
Indianapolis Colts at New England Patriots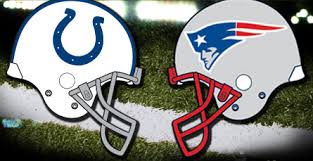 Last week, the Colts overcame a 28 point deficit against one of the league's top defenses in the Kansas City Chiefs to pull of an amazing 45-44 win.  The Colts have an X-Factor, and his name is Andrew Luck. The Patriots should be nervous about Saturday. Despite throwing three interceptions in the game, Luck managed 5 touchdowns (including one on a fumble) and almost 500 yards of offense against the Chiefs last week. Wide receiver T.Y. Hilton hauled in 13 passes for 224 yards and a couple of touchdowns in the win.
The New England Patriots, who are 8-0 at home this season, have been without star players like Rob Gronkowski for most of the season, yet they're still in the playoffs, and with the No.2 seed at that. Most do not give credit to the Patriots defense, which has allowed 21.1 points per game this season, fifth in the AFC. Throw in Brady and the duo of Stevan Ridley and LeGarrette Blount, and you've got yourself a football team.
The Patriots haven't had success in the playoffs in a while, but are the Colts good enough to win? Certainly, and the Rotoguys are willing to go against the grain and pick Indy to win.