Strategies
Fantasy Player Recap – NFL Week 3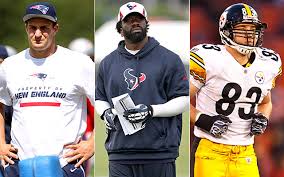 In a season where the running back position is not so strong, if you are lucky enough to have Dallas's DeMarco Murray, you scored big this week. Murray, a third-year back out of Oklahoma, ran 26 times for 175 yards and a touchdown in the Cowboys' 31-7 win over St. Louis.
LeSean McCoy ran 20 times for 158 yards and a 41-yard touchdown, but the Eagles fell to the now 3-0 Kansas City Chiefs last Thursday night. McCoy has been thriving in Philadelphia's new offense under new head coach Chip Kelly.
As for quarterbacks, once again Peyton Manning delivered with a Monday night performance as sharp as any. Manning missed on just five passes finishing 32-of-37 for 374 yards and three touchdowns. He now has 12 TD passes on the season.
Pittsburgh's Ben Rothliesberger put up some big numbers in a Steeler loss to Chicago. Big Ben completed 26-of-41 passes for a week three-high 406 yards passing. Although not one of the elite fantasy QBs, Rothliesberger makes for a good second QB on any roster.
Detroit's Matthew Stafford put up good numbers as usual. The former Georgia QB was 25-for-42 for 385 yards and two touchdowns. Drew Brees led New Orleans to a 31-7 win over Arizona to lift the Saints to 3-0 on the season. Brees threw three touchdown passes and ran for a fourth in the win. He completed 29-of-46 passes for 342 yards.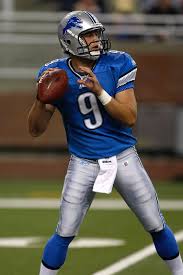 On the receiving end of Rothliesberger's passes was Antonio Brown, who caught nine balls for 196 yards and two touchdowns. Brown may be a receiver to keep an eye on. With Mike Wallace gone in Pittsburgh, Brown could become the feature guy.
Another sleeper is Cleveland's Josh Gordon who caught 10 passes for 146 yards in the Browns' upset of Minnesota. Former Steeler Santonio Holmes put up some big numbers as the Jets moved to 2-1 with a win over Buffalo. Holmes had five receptions for 154 yards and a 69-yard TD catch from rookie QB Geno Smith.