Strategies
Fantasy replacements for Russell Westbrook
Russell Westbrook, one of the top-3 point guards in the league is currently sidelined with an injury. He is expected to sit out at least until the All-Star break, which is scheduled for February 16, 2014. Until then, fantasy owners will have to find replacements for the explosive superstar. Westbrook is owned 100% in almost any major fantasy basketball website and league. Of course, it will be very difficult to find a replacement that would provide numbers close to Westbrook's. However, we can explore some fantasy replacements that could work for most fantasy owners.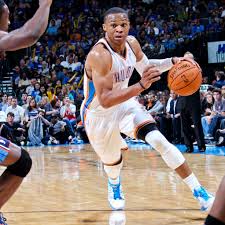 Reggie Jackson is the first options that comes in mind. The 23-year old guard has already proven that he is capable of filling in for Westbrook. Of course, he doesn't have that explosiveness or the quality of Westbrook but since he'll see many more minutes, he can be expected to deliver. Jackson is certainly a solid option for any fantasy owner when we are talking about fantasy replacements for Westbrook. This season he is averaging 12.4 points, 3.9 rebounds and 3.4 assists. He is also shooting 44.8 percent from the field.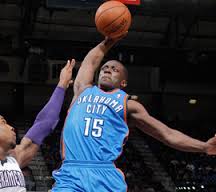 Mario Chalmers is another option at the point guard position. Certainly, due to the presence of LeBron James, Dwyane Wade and Chris Bosh in the lineup, Chalmers is the fourth or even the fifth option for the Miami Heat on offense. However, he has drastically improved his efficiency over the past couple of seasons. Apart from the three-point shooting, where he has become an expert, Chalmers has also found other ways to post threats to opposing defenses. Chalmers is averaging 9.4 points per contest to go along with 5.2 assists and also 1.9 steals. He is shooting 43.7 percent from the field and 38.4 percent from downtown.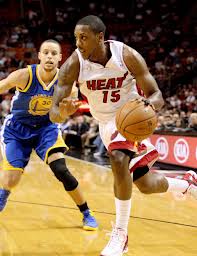 Another viable fantasy replacement for lots of fantasy owners is D.J. Augustin. The 26-year old guard is a player who has his ups and downs. However, due to the absence of Derrick Rose, he is playing more minutes than what he usually does. During the last 10 games, Augustin is averaging 30.9 MPG and also 10.8 points, 6.2 assists and 1.8 rebound per contest, while he is shooting 42.2 percent. Head Coach Tom Thibodeau doesn't have many options at the point guard position. He will have to continue using Augustin for heavy minutes so Augustin can be trusted by fantasy owners.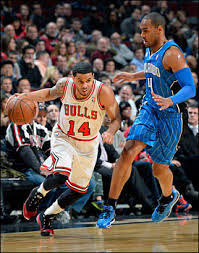 Jodie Meeks could also be a very good fantasy replacement for the injured Russell Westbrook. Meeks has really stepped up this season for the injury-prone Los Angeles Lakers. He is delivering with consistency and in fact, he has managed to record some huge games this season. Jodie Meeks is a very good scorer and shooter. Up to now in the 2013-2014 season he is averaging 12.8 points to go along with 2.9 rebounds per game and also 1.5 assists. In addition, he is shooting 44.3 percent from the floor and 39.8 percent from long range. The Lakers are lucky to have him onboard and so will any fantasy owner that drafts him.