The Reviews
FantasyFeud.com Review

With the fantasy games that fantasyfeud.com offers, there is no better option for fantasy sports fans than them. It is a great thing also to know that you can earn money in prizes while playing the awesome games fantasyfeud.com offers.
The wide variety of fantasy sports offered on fantasyfeud.com will literally blow your mind away. There are NFL, NBA, NHL, and MLB games for you to choose from. In addition to these standard games, there is also the option of college games played in NCAA FB and NCAA BB. All these alternatives are there so that there is something for everybody on fantasyfeud.com. You are given the option of selecting the games that you are most acquainted with so that you have more scores hence more wins. Fantasy sports are also a sure way to contest with your friends and have a fun time as you make teams and play against in other in various types of leagues. If you open an account, you can earn points with every fantasy sport you play. These points can be used to purchase fantasy feud jerseys and caps and other merchandise at their stores.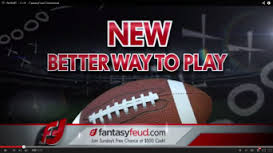 Fantasy pools:
You can now create your fantasy pools on fantasy feud and use these leagues to play against all your other opponent teams. This is due to the fact that fantasyfeud.com allows you to choose your favorite players and incorporate them in the matches that are played.
Once you create an account with fantasyfeud, you are able to enjoy exclusive offers on gaming and you get to play in the fantasy pools as often as you want. You can also win big especially if you choose the right pools to play in. the withdrawals are done from your account at any time and your funds are secure.
Sports pools:
There are a number of sports pools that have already been created and you can join any league that has been formed and proceed with the fun.
There are daily fantasy sports and weekly sports pools that are there to give you a much needed break from season`s long games that were there previously. This eliminates the possibility of a player being dropped in the middle of the season due to injuries. For those who prefer season long matches, fantasyfud.com provides this option too in the form of season long fantasy contests.
Types of fantasy sports:
There is a wide array of fantasy sports available in the various drafts that you choose. There is the salary cap draft, the snake draft and the pro pick`em draft. The salary cap draft makes you play as the general team manager and you get to choose the members of your team while considering the cost of payment vis-à-vis the worth of the player. In doing this, you get to compete with other players managing their teams and the team that generates more points is the definite winner.
The snake draft allows you to contest against your friends. There are 4 players in each draft and each contest is arranged in a different way. The best way to win is to study the patterns and major on your opponent`s weaknesses.
The pro pick`em draft features a scenario where you pick 8 players to form a team as your opponents do the same and these players face each other on the field. The team that earns the highest points in the course of the game wins.
There is provision for information so that as a user of fantasy feud you get to know what is going on. This information is gotten through the site blog and through personal research that can be done through the daily fantasy sports research tab on the site.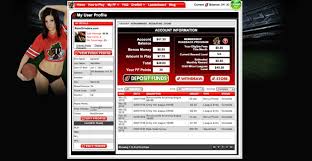 Why choose fantasyfeud.com?
You win money and points. Fantasyfeud.com provides you with a chance to play for money every night of the season and you can do this by their opening a free account.
You get to play against your friends and this strengthens the already existing relationships in most cases.
There is a wide variety of games to choose from in fantasyfeud.com, i.e. fantasy football, fantasy basketball, fantasy baseball and fantasy hockey.
Fantasy sports actually make you more social and you end up keeping in touch with friends you could have lost a long time ago
There is a way that fantasy sports will dissipate all your stress that you might have piled up all through the day and leaves you generally a happier fellow.
Of course you get to meet new people at fantasy feud and your social networks are broadened.
With the breath taking options on fantasy sports, fantasy pools, and sports pools that there are here, you most definitely need to sign up for fantasy feud today.